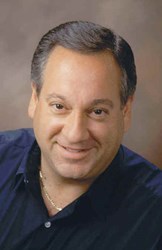 Technology Industry Analyst Jeff Kagan is available to speak with reporters, or may be quoted through this release.
Atlanta, GA (PRWEB) November 01, 2013
AT&T Uverse is maintaining its strong momentum in the pay-TV business by passing Verizon FiOS and closing in on the largest cable television companies like Comcast, Time Warner and Cox, says LightReading, Oct 28.
Tech analyst Jeff Kagan offers comment.
"Pay TV is changing. In fact it has been changing for many years. Several years ago the only way to get good television was either the cable television or satellite TV providers. However in the last few years there are many new competitors and technologies in the space," says Principal analyst Jeff Kagan.
The hottest new competitors in this space are the local telephone companies AT&T and Verizon. They have both won over 5 million customers so far. AT&T has taken the lead with around 5.3 million U-verse TV customers. Verizon is also doing strong business and has around 5.2 million FiOS TV customers.
"The pace of growth at AT&T is impressive. They appear to be the largest competitor to the traditional cable television and satellite television space," says analyst Kagan.
Both AT&T and Verizon have shown gains and have more television customers than all but the two largest cable television companies Comcast and Time Warner Cable.
Today it looks like the local phone companies are gaining customers and the cable television companies are losing customers. Cable television companies have roughly 60 million US television customers, but are currently losing market share.
Even though AT&T Internet speeds are often slower than cable television Internet speeds, they are showing strong growth with broadband from their U-verse Internet service. "That is either a big plus for AT&T or it shows a problem with the cable television side. Both are likely part of the answer," says Kagan.
AT&T and Verizon are upgrading their customers from traditional DSL to new hybrid fiber copper using Uverse and FiOS. AT&T now has 9.7 million U-verse Internet subscribers showing a significant increase of 37 percent from one year ago. Verizon also has shown an increase to 5.9 million FiOS Internet subscribers. Not as strong as AT&T, but still important.
Strong growth in other telephone company services is also impressive. It looks like AT&T has 14.7 million high-speed residential data customers, which is more than all US broadband players except Comcast. Business services are also showing strong Internet and television growth.
"This is very interesting to watch. Basically the local telephone companies and cable television companies are in a do or die fight and it looks like the telephone companies are winning right now," says Kagan.
About Jeff Kagan
Jeff Kagan is a Technology Industry Analyst, consultant and columnist. He is regularly quoted by the media over the last 25 years.
He offers comment to reporters and journalists on wireless, telecom, Internet, cable television, IPTV and other tech news stories.
Kagan is also known as a Tech Analyst, Wireless Analyst, Telecom Analyst and Principal Analyst.
Reporters: Jeff Kagan sends comments by email to reporters and the media. If you would like to be added to this email list please send request by email.
Clients: Contact Jeff Kagan to discuss becoming a consulting client.
Contact: Jeff Kagan by email at jeff(at)jeffKAGAN(dot)com or by phone at 770-579-5810.
Visit his website: at jeffKAGAN.com to learn more and for disclosures.
Twitter: @jeffkagan