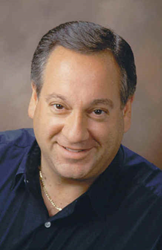 'This new DAS will make fans much happier as they can talk and post and tweet their hearts out during the games," says Technology Industry Analyst Jeff Kagan
Atlanta, GA (PRWEB) August 27, 2014
"The University of Oregon Autzen Stadium wireless capabilities have been upgraded by both AT&T Mobility and Verizon Wireless," says KPTV, Aug. 27.
Industry analyst Jeff Kagan offers comment.
"Watching football will be much more fun now that AT&T and Verizon have both installed new wireless capability in the University of Oregon Autzen Stadium. I'm sure fans will be very happy," says Wireless Analyst Jeff Kagan.
AT&T and Verizon have roughly 70 percent market share. So that means roughly 70 percent of attendees will have a much better signal.
"Game day cell service will be better than ever. Wireless has really exploded in the last several years at games like this. Not just for calls, but for wireless data too. That means social networks like Twitter, Facebook, Instagram, LinkedIn as well as traditional email and text services," says Telecom analyst Kagan.
"Plus many users actually take and send pictures, and even watch plays on their handsets. So upgrading the capability was necessary and will make users much happier," says Technology analyst Kagan.
"Updating wireless capacity of every stadium in the country may just become a big opportunity for both AT&T and Verizon," says Tech analyst Kagan.
This will be in service for the Ducks first home football game of the 2014 season this Saturday.
The deployment is nearly 200 antennas within the 47 year old stadium and has enough network capacity to cover the entire City of Corvallis, OR.
About Jeff Kagan
Jeff Kagan is an industry analyst, consultant, columnist, author, speaker and futurist. He shares his opinion and views in many different ways over 25 years. His goal is to help you better understand our changing world, technology, industry and competition.
He is regularly quoted hundreds of times every year by the media. He writes two weekly columns and a daily press release on companies, technologies, competition and the changing industry.
He offers comment on wireless, telecom, Internet, cable television, IPTV and other tech news stories.
Kagan is known as a Technology Analyst, Tech Analyst, Wireless Analyst, Smartphone Analyst, Telecom Analyst, Telecom Industry Analyst and Principal Analyst.
Reporters: Jeff Kagan sends comments by email to reporters and the media. If you would like to be added to this email list please send request by email.
Companies and Clients: Contact Jeff Kagan to discuss setting up an "analyst briefing" or becoming a consulting client.
Contact: Jeff Kagan by email at jeff(at)jeffKAGAN(dot)com or by phone at 770-579-5810.
Visit his website at jeffKAGAN.com to learn more.
Full Disclosure: Jeff Kagan is an independent industry analyst. He offers comment to the media on breaking news, announcements, technologies and the changing marketplace. He also writes columns and press releases offering comment, and is an author and speaker. Kagan earns a living as a consultant, analyst, speaker and author.
Twitter: Follow him at @jeffkagan.