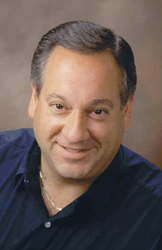 "AT&T Mobility was the first to announce they are beginning their multi-city rollout, improving wireless voice quality city by city, across the network," says Technology Industry Analyst Jeff Kagan.
Atlanta, GA (PRWEB) June 01, 2014
AT&T was the first wireless carrier to announce they are beginning to roll out "Voice over LTE" or VoLTE over their wireless networks, says FierceWireless, May 18.
Industry analyst Jeff Kagan offers comment.
Next we heard from Verizon saying they would do the same as AT&T later in the year, and T-Mobile announced their first VoLTE city as well.
Sprint has not announced VoLTE, but they are rebuilding their entire network which should provide for a very high quality call as well when they are complete.
"HD Voice over VoLTE improves the call quality of wireless phones," says Wireless analyst Jeff Kagan.
"Our wireless phones and smartphones can do more than ever, but the quality of the actual phone call is not great. Wire line phone calling still has the best quality compared to wireless. That's what this new technology will fix," says Principal analyst Kagan.
"The call quality using HD Voice over VoLTE is incredibly clear. You can hear emotion in the voice once again. Landline phones provided very clear calls so you could fell the emotion of the person at the other end. We lost that with wireless. Now with HD Voice over VoLTE, we will get it back again," says Tech analyst Kagan.
"This is the first step on a long journey that every carrier will take to improve the quality of their calls. Whether they want to or not, if the competitor has a very good quality call, every competitor will have to duplicate that same good quality call or risk losing business. It's that simple. So this is a very good thing for the average wireless customer. Clear calls," says Technology analyst Kagan.
Don't expect this to transform the calling experience on every cell tower in every city from coast to coast, overnight. It will take time and investment. But it will happen. And it is starting now.
About Jeff Kagan
Jeff Kagan is a Technology Industry Analyst, consultant and columnist. He is regularly quoted by the media and shares his opinion in many ways over 25 years.
He offers comment to reporters and journalists on wireless, telecom, Internet, cable television, IPTV and other tech news stories.
Kagan is also known as a Tech Analyst, Wireless Analyst, Telecom Analyst and Principal Analyst.
Reporters: Jeff Kagan sends comments by email to reporters and the media. If you would like to be added to this email list please send request by email.
Clients: Contact Jeff Kagan to discuss briefing him or becoming a consulting client.
Contact: Jeff Kagan by email at jeff(at)jeffKAGAN(dot)com or by phone at 770-579-5810.
Visit his website at jeffKAGAN.com to learn more and for disclosures.
Twitter: Follow him at @jeffkagan