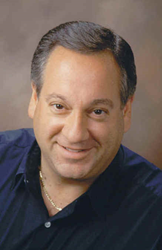 "The real problem is the growing spectrum shortage for smartphones." Says Technology Industry Analyst Jeff Kagan
Atlanta, GA (PRWEB) October 29, 2014
The FTC is suing AT&T for throttling data speeds on it's wireless network similar Verizon from months ago, says Bloomberg News, Oct 28. However the FTC does not understand the real industry problem.
Industry analyst Jeff Kagan offers comment and looks at the bigger industry problem that needs to be solved. The shortage of wireless data spectrum that our smartphones use for apps and other features.
"This FTC story looks at these issues as wireless companies trying to do something wrong just to increase profits. That's not what is happening. AT&T, Verizon and other wireless carriers are all facing a bigger threat and problem which the industry needs a solution for. Limited wireless data spectrum," says Telecom analyst Kagan.
Wireless data spectrum is the wireless pathway or road that let's users work with apps and other features on smartphones. Without spectrum, users cannot use smartphone features.
This is a new problem which started with the first Apple iPhone and Google Android hit the market around seven years ago. Usage grows every year, but there is still limited spectrum, so the road is getting very crowded.
Wireless carriers like AT&T and Verizon are struggling to come up with solutions to best manage their limited spectrum for a growing customer demand base.
"If this was a highway congestion problem, we would simply add more lanes and widen the road. However with limited wireless spectrum that's not a solution. So what's the solution? That's the industry wide problem we face," says Technology analyst Kagan.
"I think the FTC is focusing on the sneeze and not the cold. I don't see data throttling as a way for wireless carriers to make more money. Rather is it as way for them to manage the limited wireless spectrum they have as their customers demand more, year after year. This is the growing challenge," says Kagan.
"This wireless data spectrum shortage is a real and growing problem. Scolding companies for trying to better manage their limited wireless spectrum in a competitive industry will not solve the problem. They are just trying to make sure they have enough capacity to service all their customers. What else can they do? There is no real answer today," says Tech Analyst Kagan.
The FCC is going to auction off more of this limited spectrum, but that will not solve the problem, it will only delay it. The industry needs more wireless spectrum capacity, period. That can come from better managing what it currently has or improving the technology so it can send more data over existing spectrum.
"We must come up with ideas and solutions that let us ass more lanes to a congested wireless data highway. While it's important for every competitor to do the right thing, I think it's quite obvious that no company can get away with anything any longer. Everyone knows that," says Kagan.
"Customers, regulators and the companies themselves are all aware there are no secrets any longer. That's why we shouldn't jump to the conclusion that this was a deliberate act. That's not what companies do today in 2014," says Kagan.
"Instead I think we should pull the camera back and look at the bigger picture. We must start paying attention to the elephant in the room - spectrum shortage - or it will continue to grow. Spectrum shortage is the real problem that requires our primary attention and a real solution," says Kagan.
"When I look at this, I see companies like AT&T and Verizon simply trying to best manage the capacity they have so they can remain competitive in todays wireless data market. I don't think we can expect them to publicly discuss wireless data shortages, unless they all do, for competitive reasons," says Kagan.
"However I think it is important and every wireless carrier should be publicly discussing this industry wide problem. I think it will be easier to come up with an industry wide solution if we do," says Kagan.
"Let's spend our time and attention to curing us of this bad cold, rather than focusing on every individual sneeze. A tissue won't cure the cold. So let's not waste valuable time focused on the wrong issue," says Kagan.
About Jeff Kagan
Jeff Kagan is an industry analyst, consultant, columnist, author, speaker and futurist. He shares his opinion and views in many different ways over 25 years. His goal is to help you better understand our changing world, technology, industry and competition.
He is regularly quoted hundreds of times every year by the media. He writes two weekly columns and a daily press release on companies, technologies, competition and the changing industry.
He offers comment on wireless, telecom, Internet, cable television, IPTV and other tech news stories.
Kagan is known as a Technology Analyst, Tech Analyst, Wireless Analyst, Smartphone Analyst, Telecom Analyst, Telecom Industry Analyst and Principal Analyst.
Reporters: Jeff Kagan sends comments by email to reporters and the media. If you would like to be added to this email list please send request by email.
Companies and Clients: Contact Jeff Kagan to discuss setting up an "analyst briefing" or becoming a consulting client.
Contact: Jeff Kagan by email at jeff(at)jeffKAGAN(dot)com or by phone at 770-579-5810.
Visit his website: at jeffKAGAN.com to learn more.
Full Disclosure: Jeff Kagan is an independent industry analyst. He offers comment to the media on breaking news, announcements, technologies and the changing marketplace. He also writes columns and press releases offering comment, and is an author and speaker. Kagan earns a living as a consultant, analyst, speaker and author.
Twitter: Follow him at @jeffkagan