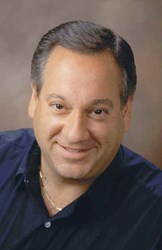 Technology Industry Analyst Jeff Kagan is available to speak with reporters, or may be quoted through this release.
Atlanta, GA (PRWEB) December 02, 2013
Interim CEO John Chen says reports of the death of Blackberry are greatly exaggerated and they are very much alive, says Associated Press, Dec. 2
Wireless analyst Jeff Kagan offers comment.
"John Chen may be interim Blackberry CEO, however I like the tone and what he says. This is what we should have been hearing from Blackberry over these last few years." Says Tech analyst Jeff Kagan.
John Chen is former Sybase CEO and he said in a letter to Blackberry customers they are turning to their roots. They are refocusing on delivering devices and services to business users.
"This sounds like great news for a change from Blackberry. This is what I have been telling them for the last several years. I am so pleased that John Chen is heading in this core direction. If it is not too late and if they can indeed refocus, they can begin a recovery." Says Principal analyst Kagan.
"Chen is brand new with Blackberry. There are so many questions regarding the direction Blackberry will take. In fact there are more questions than answers. Chen realized this which is the reason for his letter to sooth customers and investors fears." Says Kagan.
He said the company is aware Blackberry is not for everyone. "That is the first thing Blackberry has said in the last several years that gives me hope." Says Kagan. "Blackberry lead, but was pushed out of first place when Apple introduced their iPhone in 2007."
The AP says Chen realizes competitors are waiting to pounce, but he also realizes something competitors don't. Blackberry is very much alive. He says Blackberry has cash and he will refocus on four areas including handsets, mobile device management business, the Messenger app and the embedded QNX software systems for in-vehicle information and entertainment systems, and industrial machines.
"I think this letter was to assure existing customers they have nothing to fear today. That Blackberry is not going away. Not in the near future anyway. This letter was just what was needed right now, but to be effective longer term this must just be the first step. The last few years were really wasted trying to turn Blackberry into something its users don't want. If they would have simply made the existing handsets more capable of handling what customers use, like apps, navigation and so on, this would have been much more successful." Says Kagan.
"Blackberry users don't want a revolution, they want a regular evolution." Says Kagan.
"I firmly believe that if Chen can refocus Blackberry on what they do well, and simply modernize on a regular basis, they will have a winning formula they can build with. With Blackberry it's not a matter of radical reinvention, just regular and ongoing improvement." Said Kagan.
It's really that simple. Don't think Blackberry can compete with the iPhone or Android, and don't try. Focus on your core slice of the pie and give them something new each year. Just like you always did. That should be enough to stabilize your business and let you start building again.
About Jeff Kagan
Jeff Kagan is a Technology Industry Analyst, consultant and columnist. He is regularly quoted by the media over the last 25 years.
He offers comment to reporters and journalists on wireless, telecom, Internet, cable television, IPTV and other tech news stories.
Kagan is also known as a Tech Analyst, Wireless Analyst, Telecom Analyst and Principal Analyst.
Reporters: Jeff Kagan sends comments by email to reporters and the media. If you would like to be added to this email list please send request by email.
Clients: Contact Jeff Kagan to discuss becoming a consulting client.
Contact: Jeff Kagan by email at jeff(at)jeffKAGAN(dot)com or by phone at 770-579-5810.
Visit his website: at jeffKAGAN.com to learn more and for disclosures.
Twitter: @jeffkagan