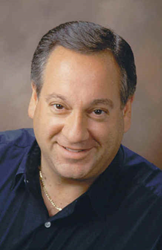 The Blackberry Passport and NantHealth have joined forces and this health care breakthrough will be on display at the Consumer Electronics Show in Las Vegas, says Technology Industry Analyst Jeff Kagan
Atlanta, GA (PRWEB) December 14, 2014
Blackberry and NantHealth will debut their new cancer genome browser at the upcoming CES, says CBS News, Dec. 8. The Blackberry Passport plays an important role.
Watch this 60 Minutes clip on CBS News to gain a better understanding.
Industry analyst Jeff Kagan offers comment. Kagan give Keynote Speeches at meetings and talks about industry breakthroughs like this.
On "60 Minutes" this week, Dr. Sanjay Gupta interviewed Dr. Patrick Soon-Shiong on this cancer breakthrough. This piece started on CNN.
Soon-Shiong is a scientist and surgeon. He is also a billionaire through his other breakthroughs and is investing heavily into cancer research.
Soon-Shiong is attacking cancer research from several different new angles at the same time. He says one of the most promising areas is cancer genomics, where doctors can map the genome of each patients individual tumors and find individualized treatments for each.
"It seems to me that using technology to battle cancer in this is an entirely new way to wage battle on this disease. This is turning the way we battle this disease upside down and inside out." Says Wireless Analyst Kagan.
"This is also a huge opportunity for Blackberry the wireless handset maker. They are partnered with Dr. Soon-Shiong's company NantHealth and have developed a version of the new Passport smartphone device with the extra large screen. I have commented on this before and said this kind of device may find a home with special uses. And this cancer fight is one of these perfect cases." Says Telecom Analyst Kagan.
"Soon-Shiong calls this Blackberry device the worlds first browser of the cancer genome. So if this genomic path turns out to be correct, then Blackberry could find a new angle for their brand and importance going forward. This is truly inspiring for Blackberry, for Soon-Shiong, for NantHealth and for the battle against cancer." Says Tech Analyst Kagan.
About Jeff Kagan
Jeff Kagan is an industry analyst, consultant, columnist, author, keynote speaker and futurist. He shares his opinion and views in many different ways over 25 years. His goal is to help you better understand our changing world, technology, industry and competition.
He is regularly quoted hundreds of times every year by the media. In fact tens of thousands of times over the last twenty five years.
Kagan writes two weekly columns and a daily press release on companies, technologies, competition and the changing industry.
He offers comment on wireless, telecom, Internet, cable television, IPTV and other tech news stories including Mobile Pay, Cloud, Internet of Things or IoT, M2M and more.
Kagan is known as a Technology Analyst, Tech Analyst, Wireless Analyst, Cloud Analyst, Smartphone Analyst, Telecom Analyst, Telecom Industry Analyst and Principal Analyst.
He is also a keynote speaker and public speaker. His speeches are on topics including State of the Industry, challenges and opportunities, changing technology, competition, services, winners and losers, why and what we can expect going forward.
Reporters: Jeff Kagan sends comments by email to reporters and the media. If you would like to be added to this email list please send request by email.
Companies and Clients: Contact Jeff Kagan to discuss setting up an "analyst briefing" or becoming a consulting client.
Contact: Jeff Kagan by email at jeff(at)jeffKAGAN(dot)com or by phone at 770-579-5810.
Visit his website: at jeffKAGAN.com to learn more.
Full Disclosure: Jeff Kagan is an independent industry analyst. He offers comment to the media on breaking news, announcements, technologies and the changing marketplace. He also writes columns and press releases offering comment, and is an author and speaker. Kagan earns a living as a consultant, analyst, speaker and author.
Twitter: Follow him at @jeffkagan