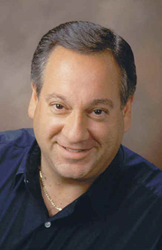 'BlackBerry will both compete with and partner with Amazon.com and their Fire Phone,' says Technology Industry Analyst Jeff Kagan.
Atlanta, GA (PRWEB) July 05, 2014
BlackBerry said the Amazon Appstore will be available on the new BlackBerry 10.3 OS for their smartphones when it launches later this fall, says Investors Business Daily, June 18.
Amazon.com has also announced their entry into the smartphone marketplace with their Fire Phone which operates on AT&T Mobility.
Industry analyst Jeff Kagan offers comment.
"BlackBerry and Amazon.com Fire Phone are two separate and unrelated cases, but they both play a role in re-writing the rules of the wireless industry," says Wireless Analyst Jeff Kagan.
Parts of the wireless industry will continue as it has for many years. However other parts will be brand new and innovative and change the entire industry, much like the iPhone and Android did a few short years ago
"One of the wireless trends which will grow are companies can both compete with and partner with other companies. In this case Blackberry will both partner with Amazon.com and their Appstore, and they will compete with the Amazon Fire Phone," says Principal Analyst Kagan.
"In this new environment, companies who have struggled in recent years like Blackberry, Nokia, Motorola and others may have another shot at the big time. Their strategies will have to be different. This is an opportunity to redefine their brand and image in the marketplace. I see some companies making and effort to do just that. BlackBerry is one of those companies," says Technology analyst Kagan.
"That does not guarantee they will ring the bell and be super successful once again, but it does give them a shot at that goal," says Tech Analyst Kagan.
Blackberry CEO John Chen has a much firmer grasp of the changing marketplace. His thinking seems to be innovative enough and yet he keeps Blackberry's feet firmly planted in familiar soil for the business customers that still use the service.
"Will this be enough? Chen must find a way to have Blackberry compete in new ways and for a smaller and different segment segment of the marketplace. He must increase the number of valuable apps, promote security, and win in the battle for business customers," says Kagan.
"If Chen can indeed do that, I think Blackberry stands a good chance to start a recovery. It may never regain the grandure and size of the past as their wave has passed, but they can create the next wave. It may be smaller to start, but it will be alive and growing and in the sceme of things, that's not a bad start," says Kagan.
About Jeff Kagan
Jeff Kagan is an industry analyst, consultant, columnist, author, speaker and futurist. He shares his opinion in many ways over 25 years. Helping to understand our changing world, technology, industry and competition.
He is regularly quoted by the media. He offers comment to reporters and journalists on wireless, telecom, Internet, cable television, IPTV and other tech news stories.
Kagan is known as a Technology Analyst, Tech Analyst, Wireless Analyst, Smartphone Analyst, Telecom Analyst, Telecom Industry Analyst and Principal Analyst.
Reporters: Jeff Kagan sends comments by email to reporters and the media. If you would like to be added to this email list please send request by email.
Companies and Clients: Contact Jeff Kagan to discuss briefing him or becoming a consulting client.
Contact: Jeff Kagan by email at jeff(at)jeffKAGAN(dot)com or by phone at 770-579-5810.
Visit his website: at jeffKAGAN.com to learn more.
Full Disclosure: Jeff Kagan is an independent industry analyst. He offers comment to the media on breaking news, announcements, technologies and the changing marketplace. He also writes columns and press releases offering comment, and is an author and speaker. He also works on a consulting basis sharing his opinion.
Twitter: Follow him at @jeffkagan