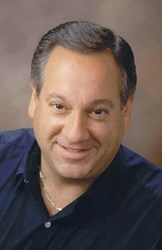 Hopefully CEO John Chen understands how to put Blackberry back on a growth path, quickly. It's actually not that difficult.
Atlanta, GA (PRWEB) December 21, 2013
Blackberry announced their quarterly results according to the New York Times, Dec. 20.
Technology analyst Jeff Kagan offers comment.
"These latest numbers are simply a disaster for Blackberry. At the same time they could be on the verge of a recovery with new and interim CEO John Chen now at the helm. What can we expect going forward?" asks Tech analyst Jeff Kagan.
"Two things about Blackberry. One, they are in serious trouble. This is not new. They have been struggling for the last few years. Two, they may be on the verge of reinventing themselves as a smaller, private and more focused competitor. If successful, this could start a recovery of sorts for the company," says Principal analyst Kagan.
"I believe no one wants Blackberry to fail and disappear. This is a company that reminds us of our dear ole Grandpa. We want them to succeed, and we want them to stick around, even if they no longer lead. Can they is the question. The answer, as I have said countless times over the last few years, is a resounding yes, of course. However, their aim at reinventing the company and refreshing and reintroducing the brand has been a complete failure to date," says wireless analyst Kagan.
"Blackberry lost their way trying to reinvent themselves. They are not selling their new devices. The answer seems to clear to me. Why can't they see it? They need to update, not replace the core handset technology, and they need to update the brand. They have to understand their core customer and they have to focus on them first and foremost," says Kagan.
"In short, the customers that Blackberry still has love Blackberry. Period. They don't want it reinvented and recreated. They don't want to learn to operate a new kind of Blackberry operating system. They don't want to judge whether they now like what Blackberry is morphing into. They simply want the Blackberry they have always loved, and they want it to be updated. They want it to be updated and better. It's really as simple as that. And the brand needs a refresh as well to make it all work," says Kagan.
"Blackberry may never lead the smartphone sector like the good ole days. However, they can still survive and grow, just as a smaller company focused on a smaller segment. Just look at the Microsoft Nokia Lumia phones. They have finally started to grow. Their market share may still be less than 5 percent, but they are heading in the right direction."
"I think Blackberry would love to see the results of Microsoft Nokia Lumia, don't you? All we are talking about is improvements year over year, not reinvention. Reinvention was the mistake. If Blackberry focuses on the screen, the apps, the features and making the device better year after year, that will be enough to satisfy their existing customer base," says Kagan.
"The question is why haven't they recognized this? The good news is I am seeing positive signs that their new and interim CEO John Chen seems to understand this simple concept for a Blackberry recovery. It will take him some time to put all the pieces together, but to tell you the truth I think Blackberry could indeed start to see the beginnings of a recovery pretty quickly. That could set the stage for growth in 2014. Let's hope he sees this. Good luck John," says Kagan.
About Jeff Kagan
Jeff Kagan is a Technology Industry Analyst, consultant and columnist. He is regularly quoted by the media and shares his opinion in many ways over 25 years.
He offers comment to reporters and journalists on wireless, telecom, Internet, cable television, IPTV and other tech news stories.
Kagan is also known as a Tech Analyst, Wireless Analyst, Telecom Analyst and Principal Analyst.
Reporters: Jeff Kagan sends comments by email to reporters and the media. If you would like to be added to this email list please send request by email.
Clients: Contact Jeff Kagan to discuss becoming a consulting client.
Contact: Jeff Kagan by email at jeff(at)jeffKAGAN(dot)com or by phone at 770-579-5810.
Visit his website: at jeffKAGAN.com to learn more and for disclosures.
Twitter: @jeffkagan