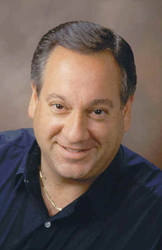 "AT&T Mobility, Sprint and T-Mobile are offering great Black Friday deals. Verizon Wireless is not… yet anyway." Says Technology Industry Analyst Jeff Kagan
Atlanta, GA (PRWEB) November 22, 2014
Black Friday is always one of the year's biggest shopping days. In fact the deals are often spreading beyond. So far in wireless, AT&T Mobility, Sprint and T-Mobile are offering great holiday shopping deals. Surprisingly so far Verizon is not, yet anyway, according to PC Magazine, Nov 21.
Industry analyst Jeff Kagan offers comment.
"AT&T seems to have a big truckload of deals that last until January 8. T-Mobile deals have started already, but are scheduled to end after Friday. I expect to see more deals as the next month progresses. This is a moving target. So stay alert," says Wireless analyst Jeff Kagan.
AT&T:

$99 Samsung Galaxy Gear Fit, Samsung Galaxy Gear 2 Neo, Martian Notifier, LG G Watch, Pebble Smart Watch
Save 10 percent when buying two eligible accessories, or save 20 percent when you buy 3.
Two for $65: Buy any device case up to $50 plus any screen protector, or two for $65.
Three for $85: Buy any device case up to $50 plus any screen protector and any car or wall charger.
AT&T is also offering these deals until January 8, 2015.
Buy any smartphone for $0 down payment using AT&T Next and get an LG G Pad 7.0 LTE for just .99 cents.
Buy the LG G Watch with an LG Smartphone and you'll get an additional 50 percent off.
Save $50 when buying the RE by HTC, and the HTC Desire EYE or HTC One (M8).
Free FitBit Flex when you also buy a Nokia Lumia 830 Smartphone.
Samsung Galaxy Tab 4, 8.0 is $99 when you purchase any Samsung Galaxy Smartphone.
Buy a Samsung Galaxy Alpha for $0 down payment on AT&T Next and get the Galaxy Tab 4, 8.0 for .99 cents.
Save 50 percent on a Samsung Galaxy Tab S keyboard when purchased with a Galaxy Tab s.
Save $50 on the Moto 360, Moto Hint or Moto Sliver II when you buy the Moto X second generation.
Verizon Wireless:
Sprint:
$200 savings on Samsung Galaxy S5 and Samsung Galaxy S5 Sport when you sign up for the Sprint Lease or Sprint Easy Pay.
Buy any JBL or Harmon Kardon product and get a Harmon Kardon Onyx Studio speaker for just $100. This saves $300.
Buy any product and get the JBL Synchros Slate Headphones for $140 (50 percent discount).
Buy any product and get Harmon Kardon SOHO II NC ear buds for $100 (50 percent discount).
T-Mobile:
Get a 7 inch Alactel OneTouch Pop 7 tablet free when you sign up for a data plan.
Get $100 discount on a Samsung Galaxy S5 or Samsung Galaxy Note 3.
"It's important to remember that this time of year always shows more deals popping up at anytime. So it's important to keep your eyes open. You can get better deals this time of year than any other time of year," says Telecom analyst Kagan.
About Jeff Kagan
Jeff Kagan is an industry analyst, consultant, columnist, author, speaker and futurist. He shares his opinion and views in many different ways over 25 years. His goal is to help you better understand our changing world, technology, industry and competition.
He is regularly quoted hundreds of times every year by the media. He writes two weekly columns and a daily press release on companies, technologies, competition and the changing industry.
He offers comment on wireless, telecom, Internet, cable television, IPTV and other tech news stories.
Kagan is known as a Technology Analyst, Tech Analyst, Wireless Analyst, Smartphone Analyst, Telecom Analyst, Telecom Industry Analyst and Principal Analyst.
Reporters: Jeff Kagan sends comments by email to reporters and the media. If you would like to be added to this email list please send request by email.
Companies and Clients: Contact Jeff Kagan to discuss setting up an "analyst briefing" or becoming a consulting client.
Contact: Jeff Kagan by email at jeff(at)jeffKAGAN(dot)com or by phone at 770-579-5810.
Visit his website at jeffKAGAN.com to learn more.
Full Disclosure: Jeff Kagan is an independent industry analyst. He offers comment to the media on breaking news, announcements, technologies and the changing marketplace. He also writes columns and press releases offering comment, and is an author and speaker. Kagan earns a living as a consultant, analyst, speaker and author.
Twitter: Follow him at @jeffkagan