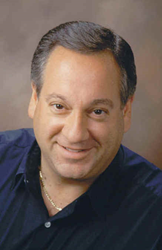 "Cable Television companies like Comcast and Time Warner Cable are losing customers to new competitors like AT&T Uverse and Verizon FiOS." Says Technology Industry Analyst Jeff Kagan
Atlanta, GA (PRWEB) October 30, 2014
Time Warner Cable, the nations number 2 cable television company continues to lose video subscribers. So does Comcast, the nations number 1 cable provider, according to Reuters, Oct. 30.
Industry analyst Jeff Kagan offers comment.
"I have been warning the cable television industry that this was going to happen for years. They didn't listen. Now they are suffering by losing core cable television customers, quarter after quarter." Says Technology Analyst Jeff Kagan.
"This is really a shame, but the cable television companies losses are in large part caused by their lack of care and attention to their customers over many years. They have focused on the investor and ignored the customer. Now that is turning around and biting them." Says Tech Analyst Kagan.
The cable television industry did not lose customers for many years simply because there was no choice. That's why pricing kept rising year after year.
Today customers pay roughly double what they paid ten years ago and prices keep rising. The average customer watches five to fifteen channels, not the hundreds they have access to and pay for.
Today every customer pays for specialty channels like ESPN to keep the cost affordable, yet only a small portion of the customer base watches it.
"When customers paid must less this was not an issue. Today this is an issue." Says Kagan.
A la carte television has not yet occurred where the customer can simply pick the channels they watch in their own special bundle. This is what a growing portion of the customer base wants, but does not get. Verizon FiOS says they will start to offer an a la carte offering in 2015.
"There are so many reasons where the cable television industry simply turned their back on their customers over the years. That's why they are losing customers today." Says Kagan.
Who is gaining television customers? Services like AT&T Uverse, Verizon FiOS, CenturyLink Prism are three big competitors. Also satellite television companies like DISH and DirecTV. Plus newer and smaller competitors like Netflix, Amazon.com, Hulu and others.
"The future of delivering television looks much different that what we all grew up with. Yesterday television came over a cable television network or over the air. Tomorrow television comes to us in a variety of ways like Internet with IPTV, and wireless networks like AT&T Mobility, Verizon Wireless and Spring." Says Kagan.
"Yesterday we used to rush home to watch our favorite show at a certain hour on our home television set. Today we can watch our favorite show whenever we want, wherever we are in any location we choose and on any technology like tablets, smartphones and so on." Says Kagan.
"This is the world that traditional cable television just can't seem to keep up with, yet anyway. That's why competitors are growing while plain old cable television continues to shrink." Says Kagan.
Expect to see traditional cable television companies moving to IPTV also in coming years. Everything will come to us over the Internet, both wired and wire less.
"It will be interesting to watch this new competition continue to intensify as we use more technology to change this space. It will be interesting to watch who will be leading in the years to come. Will it be the cable television companies or the newcomers like telephone companies with IPTV and satellite television companies? We'll just have to watch and see what happens next." Says Kagan.
About Jeff Kagan
Jeff Kagan is an industry analyst, consultant, columnist, author, speaker and futurist. He shares his opinion and views in many different ways over 25 years. His goal is to help you better understand our changing world, technology, industry and competition.
He is regularly quoted hundreds of times every year by the media. He writes two weekly columns and a daily press release on companies, technologies, competition and the changing industry.
He offers comment on wireless, telecom, Internet, cable television, IPTV and other tech news stories.
Kagan is known as a Technology Analyst, Tech Analyst, Wireless Analyst, Smartphone Analyst, Telecom Analyst, Telecom Industry Analyst and Principal Analyst.
Reporters: Jeff Kagan sends comments by email to reporters and the media. If you would like to be added to this email list please send request by email.
Companies and Clients: Contact Jeff Kagan to discuss setting up an "analyst briefing" or becoming a consulting client.
Contact: Jeff Kagan by email at jeff(at)jeffKAGAN(dot)com or by phone at 770-579-5810.
Visit his website: at jeffKAGAN.com to learn more.
Full Disclosure: Jeff Kagan is an independent industry analyst. He offers comment to the media on breaking news, announcements, technologies and the changing marketplace. He also writes columns and press releases offering comment, and is an author and speaker. Kagan earns a living as a consultant, analyst, speaker and author.
Twitter: Follow him at @jeffkagan