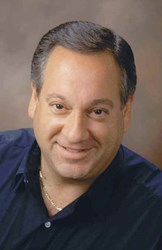 Technology Industry Analyst Jeff Kagan is available to speak with reporters, or may be quoted through this release.
Atlanta, GA (PRWEB) November 22, 2013
It looks like Charter Communications is preparing a bid for Time Warner Cable, according to Reuters, Nov 21.
Technology industry analyst Jeff Kagan offers comment on the challenges of the changing cable TV industry.
"It looks like Charter Communications want's to acquire Time Warner Cable. Charter is small and Time Warner Cable is huge. This would be like a minnow swallowing a shark. It has happened before. Remember around ten years ago when Comcast acquired TCI from AT&T and became the largest cable television provider." Says Principal analyst Jeff Kagan.
"The cable television industry is going through a major transformation. I expect continued consolidation. Cable TV providers are losing customers to competitors like AT&T Uverse and Verizon FiOS, as well as other new competitors that operate over the Internet. In fact a company called Aereo is brand new and winning customers as well." Says Kagan.
"The cable television industry did this to themselves. They have been following the old, broken model for decades. They continually raise rates and provide more channels. The problem is customers watch their same, favorite television channels so the hundreds of extra channels do not add to their experience. Yet they are charged more year after year. The average customers pays roughly double what they paid ten years ago. That's insane in a competitive marketplace which television is becoming. And that's one main reason why the cable television industry is losing customers." Says Tech Analyst Kagan.
"Traditional cable television is losing customers. I expect to see more consolidation in this space between providers. That will help the industry for a while. However it won't stop customers from cancelling and going elsewhere. The cable television industry must innovate and must drive the change. If they continue to fight change, they will lose. Remember we don't live in a world of horse and buggies because of change. Change happens. Leading companies today either fight it or jump in and lead the wave of change. That's the line in the sand for the cable television industry today." Says Kagan.
"So what will the cable television companies do? Will they transform the industry and survive going forward, or will new technology force them down the same path as the Blockbuster and Hollywood video rental business? We'll see. For now, expect to see more mergers in this industry." Says Kagan.
About Jeff Kagan
Jeff Kagan is a Technology Industry Analyst, consultant and columnist. He is regularly quoted by the media over the last 25 years.
He offers comment to reporters and journalists on wireless, telecom, Internet, cable television, IPTV and other tech news stories.
Kagan is also known as a Tech Analyst, Wireless Analyst, Telecom Analyst and Principal Analyst.
Reporters: Jeff Kagan sends comments by email to reporters and the media. If you would like to be added to this email list please send request by email.
Clients: Contact Jeff Kagan to discuss becoming a consulting client.
Contact: Jeff Kagan by email at jeff(at)jeffKAGAN(dot)com or by phone at 770-579-5810.
Visit his website: at jeffKAGAN.com to learn more and for disclosures.
Twitter: @jeffkagan