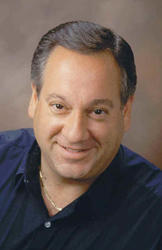 "IT workers must update skills as the Cloud continues to grow. There will be a shortage of knowledgeable workers going forward", says Technology Industry Analyst Jeff Kagan.
Atlanta, GA (PRWEB) June 22, 2014
Computerworld reporter Sharon Gaudin wrote an article on June 18 titled, "How the cloud is making IT shops more innovative.
Industry analyst Jeff Kagan was interviewed for this article and offers additional comment on this topic.
"I think this is one of the most important issues as the cloud changes the tech world. Workers need to continue to update their skill sets going forward," says Principal analyst Jeff Kagan.
"Tech workers need to update their skill sets if they want to remain marketable going forward. Some workers get this and others don't. The ones who 'get it' in general will either keep their existing job or switch to a new job. Some will stay with the same company or organization and others will get better offers," says Wireless analyst Kagan.
"Cloud skill sets are very different that what we have become used to over the last few decades. Cloud skill sets are an entirely new way of thinking," says Technology analyst Kagan.
Computerworld quoted Curtis Peterson, VP of Global Operations at RingCentral, a SaaS Service Provider based in San Mateo, California. He said a few decades ago almost every project coming out of IT had a huge ROI to it. Now they are focused on maintenance over innovation. And now the ROI is not nearly as compelling as they once were.
Things continue to change. Today IT jobs are about maintenance. Going forward it's all about the cloud. Some companies will own and operate their own cloud. Other companies will contract with outside cloud firms to provide the cloud service. Still others will work with hybrid clouds mixing a variety of public and private clouds.
The cloud space is always new and get's updated all the time. It's an exciting place. It's transforming the way business is done for everyone, including large corporations and governments, and for small businesses and individuals.
"The complexity of the cloud means there are a wide variety of different applications. This means there is a growing need for people who understand the cloud and can help transform companies and governments," says Tech analyst Kagan.
"Workers must update their skill sets if they want opportunities tomorrow. Workers will fall into one of two groups. Either they will continue to update and continue to be marketable. Or they will become less marketable going forward. Now is the time to stay updated in order to stay relevant," says Kagan.
"Whether companies need IT workers to build and maintain their own cloud, or whether they do business with a cloud provider, IT workers will have plenty of career opportunities going forward. However you have to be ready for them. There will be a shortage, at least for a while," says Kagan.
About Jeff Kagan
Jeff Kagan is an industry analyst, consultant, columnist, author, speaker and futurist. He shares his opinion in many ways over 25 years. Helping to understand our changing world, technology, industry and competition.
He is regularly quoted by the media. He offers comment to reporters and journalists on wireless, telecom, Internet, cable television, IPTV and other tech news stories.
Kagan is known as a Technology Analyst, Tech Analyst, Wireless Analyst, Smartphone Analyst, Telecom Analyst, Telecom Industry Analyst and Principal Analyst.
Reporters: Jeff Kagan sends comments by email to reporters and the media. If you would like to be added to this email list please send request by email.
Companies and Clients: Contact Jeff Kagan to discuss briefing him or becoming a consulting client.
Contact: Jeff Kagan by email at jeff(at)jeffKAGAN(dot)com or by phone at 770-579-5810.
Visit his website: at jeffKAGAN.com to learn more.
Full Disclosure: Jeff Kagan is an independent industry analyst. He offers comment to the media on breaking news, announcements, technologies and the changing marketplace. He also writes columns and press releases offering comment, and is an author and speaker. He also works on a consulting basis sharing his opinion.
Twitter: Follow him at @jeffkagan