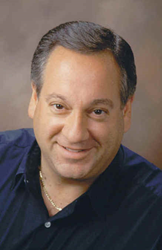 "New Equities.com column on Mobile Payment space says 2015 could be the year growth explodes in this sector." According to Technology Industry Analyst Jeff Kagan
Atlanta, GA (PRWEB) December 03, 2014
Read Industry analyst Jeff Kagan's new column in Equities.com on Dec. 1. titled "Mobile Pay May Explode in 2015". Kagan says the Mobile Pay space may be getting ready for explosive growth starting as soon as 2015.
"Mobile Payments are not new. Consider PayPal as one example. Mobile Pay has been trying to break into the mainstream and see rapid growth for many years. The segment is growing, but slowly. 2015 may be setting itself up for rapid growth if Apple Pay, Google Wallet and CurrentC have anything to say about it." Says Wireless Analyst Jeff Kagan.
There are many companies like AT&T, Verizon and Sprint who have been trying to jump start this industry sector for many years. Now handset makers and retail companies are getting in on the action.
"With all the action that is setting itself up, it appears that in 2015, Mobile Payments will grow rapidly. The only question in my mind is when?" Asks Technology Analyst Kagan.
"Carriers, handset makers and Mobile Pay apps are all coming together in the last few months. This could mean 2015 will be the year this big bang starts." Says Tech Analyst Kagan.
Read this Jeff Kagan column today.
About Jeff Kagan
Jeff Kagan is an industry analyst, consultant, columnist, author, speaker and futurist. He shares his opinion and views in many different ways over 25 years. His goal is to help you better understand our changing world, technology, industry and competition.
He is regularly quoted hundreds of times every year by the media. In fact tens of thousands of times over the last twenty five years.
Kagan writes two weekly columns and a daily press release on companies, technologies, competition and the changing industry.
He offers comment on wireless, telecom, Internet, cable television, IPTV and other tech news stories including Mobile Pay, Cloud, Internet of Things or IoT, M2M and more.
Kagan is known as a Technology Analyst, Tech Analyst, Wireless Analyst, Cloud Analyst, Smartphone Analyst, Telecom Analyst, Telecom Industry Analyst and Principal Analyst.
He is also a keynote speaker and public speaker. His speeches are on topics including State of the Industry, challenges and opportunities, changing technology, competition, services, winners and losers, why and what we can expect going forward.
Reporters: Jeff Kagan sends comments by email to reporters and the media. If you would like to be added to this email list please send request by email.
Companies and Clients: Contact Jeff Kagan to discuss setting up an "analyst briefing" or becoming a consulting client.
Contact: Jeff Kagan by email at jeff(at)jeffKAGAN(dot)com or by phone at 770-579-5810.
Visit his website: at jeffKAGAN.com to learn more.
Full Disclosure: Jeff Kagan is an independent industry analyst. He offers comment to the media on breaking news, announcements, technologies and the changing marketplace. He also writes columns and press releases offering comment, and is an author and speaker. Kagan earns a living as a consultant, analyst, speaker and author.
Twitter: Follow him at @jeffkagan