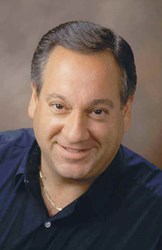 Congratulations to Ralph Roberts and Brian Roberts, father and son CEO's of Comcast.
Atlanta, GA (PRWEB) November 10, 2013
The Philadelphia Enquirer says congratulations to Comcast and to Brian Roberts it's CEO on Nov 10 on their 50th anniversary.
Technology industry analyst Jeff Kagan offers congratulations and comment. He is available to speak with reporters, or may be quoted through this release.
"Happy anniversary Comcast on your 50th. You have led much of the change that the cable television industry has gone through during the last decade or longer." Says Tech analyst Jeff Kagan
"Comcast has grown and changed so much during the last fifteen years. Today it is a totally different company thanks to current CEO Brian Roberts. Comcast is one of a very small group of companies. It is not a big, sterile, public company. Instead it feels more like a privately held, family business, that happens to be the largest in its field, and oh yeah, is public as well." Says analyst Jeff Kagan.
Comcast was run by Ralph Roberts as a traditional and smaller cable television company. Brian Roberts grew up in that environment and eventually became CEO, like in any privately owned family business.
Comcast has grown to number one in the cable television company, from a smaller size company in the early 2000's when they acquired Telecommunications Inc, or TCI from AT&T. That was the largest cable company in the industry at the time.
That deal was the first really big deal Brian Roberts did. Since that time he has made several other large deals like acquiring NBC. In the years since there have been several other very large success stories that have nothing to do with Comcast, like Google and Facebook. Many new companies want to move in on Comcast's territory like Aereo and others. Many are being introduced every year. So the pressure is on Comcast to continue its growth.
"Can Comcast and their family business structure continue it's strong growth? Yes, but not as it. Other companies and technologies are challenging and changing the industry and our society. If Comcast is to continue to lead, they must lead this change, not try to block it. So as successful as they have been over the last decade or two, they must continue to. They must lead the industry through its next wave of growth and change." Says Kagan.
The music industry went through this kind of change in the late 1990's when the Apple iPod and MP3 music files changed the industry. The video or movie industry also went through this kind of change as Hollywood Video and Blockbuster close their doors thanks to new competition from Netflix, Amazon.com and others.
"So can Comcast continue to lead? The first step is, does the current leadership understand what is at stake? On this I would say yes. Brian Roberts seems to have that understanding. The next step is deciding which direction to go in. That is the tough part. As large as Comcast is today, they don't have a lock on growth for tomorrow. They need to continue to work hard to remain successful." Says Kagan.
"Will they is the question? There is no way to tell yet. We'll have to keep our eyes on the cable television industry, on Comcast and on Brian Roberts. Tomorrow is always a big bet, even for past leaders. Remember Blackberry and Nokia as two examples. However so far I would say it's not a good idea to bet against Brian Roberts. He has not failed yet and continues to build is humungous family business. Congratulations Brian." Says Kagan.
About Jeff Kagan
Jeff Kagan is a Technology Industry Analyst, consultant and columnist. He is regularly quoted by the media over the last 25 years.
He offers comment to reporters and journalists on wireless, telecom, Internet, cable television, IPTV and other tech news stories.
Kagan is also known as a Tech Analyst, Wireless Analyst, Telecom Analyst and Principal Analyst.
Reporters: Jeff Kagan sends comments by email to reporters and the media. If you would like to be added to this email list please send request by email.
Clients: Contact Jeff Kagan to discuss becoming a consulting client.
Contact: Jeff Kagan by email at jeff(at)jeffKAGAN(dot)com or by phone at 770-579-5810.
Visit his website: at jeffKAGAN.com to learn more and for disclosures.
Twitter: @jeffkagan