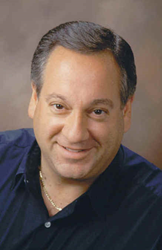 "Comcast is starting to increase their competitive position against C Spire. Their first step is bringing 200 Wi Fi hotspots to Jackson MS." Says Technology Industry Analyst Jeff Kagan
Atlanta, GA (PRWEB) October 27, 2014
Comcast is getting ready for a head to head battle with C Spire in the Mississippi area, according to The State and the Associated Press, Oct 15.
Industry analyst Jeff Kagan offers comment.
"The Internet, wireless, telephone and television are some of the industry segments with the hottest competition. Competition has tended to focus on larger metropolitan areas, leaving smaller areas alone. Things are starting to change. Now Comcast is going to be turning up the competitive heat in Mississippi and competing head to head with smaller competitor C Spire who has their own Internet expansion plans." Says Wireless Analyst Kagan.
C Spire Wireless is a smaller, regional, wireless competitor in the Mississippi area. C Spire has also started to expand throughout Mississippi with ultra high speed Internet services being installed in a few key cities.
Comcast says it will turn up the competitive heat and unveil by the end of the year, roughly 200 public Wi Fi hotspots throughout Jackson. They say this will let customers connect with their laptops and other mobile devices.
Comcast says they want to make Jackson Mississippi a truly connected city. "This is the kind of threat that would frighten competitors in the space. Comcast can be a heavy duty competitor when they want to be." Says Kagan.
This Wi Fi announcement is just part of a larger push Comcast is making in Jackson. They also discussed the "smart home' where they would offer cable, Internet, security and more all wrapped up into the "home of the future". It's all connected and powered by the Comcast Cloud.
This is the same thing C Spire has been talking about over the last year.
"So why is Jackson and other Mississippi cities getting this kind of attention from Comcast and C Spire? I think it's a matter of competition. This is the future. City after city will transform. The only question is which cities come first? I think C Spires aggressive move in the state of Mississippi played a role in the Comcast decision to turn up the heat there." Says Kagan.
"The good news for Mississippi residents and businesses is you will have choice. That should keep prices down. The bad news is for companies like C Spire who will now face much stronger competition." Says Kagan.
"This is Comcasts first shot across the C Spire bow. C Spire has been very aggressive over this last year expanding into new market segments in their geographic footprint of Mississippi. This has been impressive. While this has been great news both for C Spire and for the citizens and businesses in these cities, it has apparently also caught the attention of larger competitors like Comcast." Says Technology analyst Kagan.
"It's starting to look like that old nursery rhyme, Jack and the Beanstalk. Watch out Jack, the Giant is waking up. What will happen next is the big question. This could be the start of a real, heavy duty, knock out, drag down battle between Comcast and C Spire. Stay tuned." Says Tech analyst Kagan.
About Jeff Kagan
Jeff Kagan is an industry analyst, consultant, columnist, author, speaker and futurist. He shares his opinion and views in many different ways over 25 years. His goal is to help you better understand our changing world, technology, industry and competition.
He is regularly quoted hundreds of times every year by the media. He writes two weekly columns and a daily press release on companies, technologies, competition and the changing industry.
He offers comment on wireless, telecom, Internet, cable television, IPTV and other tech news stories.
Kagan is known as a Technology Analyst, Tech Analyst, Wireless Analyst, Smartphone Analyst, Telecom Analyst, Telecom Industry Analyst and Principal Analyst.
Reporters: Jeff Kagan sends comments by email to reporters and the media. If you would like to be added to this email list please send request by email.
Companies and Clients: Contact Jeff Kagan to discuss setting up an "analyst briefing" or becoming a consulting client.
Contact: Jeff Kagan by email at jeff(at)jeffKAGAN(dot)com or by phone at 770-579-5810.
Visit his website: at jeffKAGAN.com to learn more.
Full Disclosure: Jeff Kagan is an independent industry analyst. He offers comment to the media on breaking news, announcements, technologies and the changing marketplace. He also writes columns and press releases offering comment, and is an author and speaker. Kagan earns a living as a consultant, analyst, speaker and author.
Twitter: Follow him at @jeffkagan