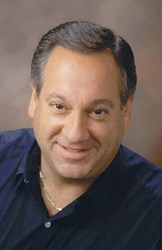 The biggest surprise was Sprint dropping from number two to number four, and T-Mobile jumping to number two, just above AT&T. Verizon was also in this report.
Atlanta, GA (PRWEB) November 21, 2013
Consumer Reports issued their annual ranking of US cellphone service providers, according to Bloomberg, Nov. 21.
Technology industry analyst Jeff Kagan offers comment.
"Every year Consumer Reports issues their annual comparison of wireless service providers. They basically look at the top four, AT&T, Verizon, Sprint, and T-Mobile. There are others, but they are not focused on in this report," says Tech analyst Jeff Kagan.
"While the report was pretty much same as usual, there were two surprises. Sprint dropped from number two to number four. T-Mobile jumped to number two, just passing AT&T this year," says Kagan.
"That was very surprising and disappointing for Sprint. Sprint has been on a recovery over the last several years. They built their way back up from the bottom to number two last year. Everyone was behind their valiant efforts," says Kagan.
"Why did they fall off the track this year? The question we should ask first is, was it Sprint who got worse, or was it others who got better? That matters," says Kagan.
"Either way, I suppose we can hope all this bad news is now over and behind them. They were recently acquired by Softbank and are spending quite a bit to update the network in many ways. They are transforming more of the network into 4G and turning up the meter on speed. That is what they promised and that is what the marketplace is going to hold them to," says Kagan.
"I hope Sprint can recover with the help of Softbank. It will be important not only for Sprint, but for the entire industry. The United States demands quality. There is room for multiple high quality carriers in the marketplace. Let's hope Sprint can catch their second wind over the next year or two and recover from this dismal report," says Kagan.
"T-Mobile USA jumped to number two which is a big surprise. The question is will they continue, or is this a one-time bump? After all Sprint could not hold their improvement this year. We'll have to wait and see, but things seem to be cooking over at T-Mobile right now," says Kagan.
About Jeff Kagan
Jeff Kagan is a Technology Industry Analyst, consultant and columnist. He is regularly quoted by the media over the last 25 years.
He offers comment to reporters and journalists on wireless, telecom, Internet, cable television, IPTV and other tech news stories.
Kagan is also known as a Tech Analyst, Wireless Analyst, Telecom Analyst and Principal Analyst.
Reporters: Jeff Kagan sends comments by email to reporters and the media. If you would like to be added to this email list please send request by email.
Clients: Contact Jeff Kagan to discuss becoming a consulting client.
Contact: Jeff Kagan by email at jeff(at)jeffKAGAN(dot)com or by phone at 770-579-5810.
Visit his website: at jeffKAGAN.com to learn more and for disclosures.
Twitter: @jeffkagan