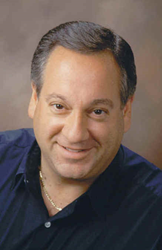 Pre-paid wireless carrier Cricket Wireless upgraded their "All In" plan which reduces costs and delivers more voice, text and data says Technology Industry Analyst Jeff Kagan
Atlanta, GA (PRWEB) February 06, 2015
Pre-paid carrier Cricket Wireless announced they are upgrading their "All In" plan offering reduced cost and more voice, text and data, on Jan. 30.
Industry analyst Jeff Kagan offers comment.
"Cricket is still so new, and I have watched them grow and change over the last year or two. Cricket really seems to understand what a key customer group wants and how much they want to pay, and they are giving them just what they are asking for." Says Wireless Analyst Jeff Kagan.
Cricket offers more high speed LTE data access, a free LTE smartphone and a free month of service in this new plan that costs $35 per month and offers high speed data, unlimited nationwide talk and text.
Cricket Wireless is part of AT&T. In AT&T's latest earnings report Cricket is showing strong momentum in net adds, expanded distribution and lower churn.
"Cricket President, Jennifer Van Buskirk and Marketing VP and Chief Marketing Officer Janna Ducich seem to have are very good understanding of todays changing wireless industry as a whole, the changing pre-paid segment they compete in, and their own companies strengths. So far I would say they are performing very well." Says Telecom Analyst Kagan.
As Ducich says, "We are changing the prepaid wireless industry one Cricket customer at a time by providing quality phones, low prices and even more high speed LTE data than before."
"The entire wireless industry is in the process of reinventing itself once again. What this industry will look like over the next couple years will be very different from today. Some companies will lead and others will follow. So far I get the sense Cricket will be on of the leaders in the pre-paid space with the high quality AT&T Mobility network behind it and lot's of innovative and entrepreneurial ideas to keep driving it forward. Stay tuned." Says Kagan.
About Jeff Kagan
Jeff Kagan is an industry analyst, consultant, columnist, author, keynote speaker and futurist.
He shares his opinion and views on companies, technologies and competition in many different ways over 25 years. His goal is to help you better understand our changing industry. To see where we have come from, where we are today, where we will be tomorrow and why.
As an analyst, Kagan is quoted by the media on a daily basis. He writes two weekly columns and publishes a daily press release. He is also a keynote speaker and author.
He follows wireless, telecom, Internet, cable television, IPTV, Mobile Pay, Cloud, Internet of Things or IoT, M2M and more.
Kagan has been called a Technology Analyst, Tech Analyst, Wireless Analyst, Cloud Analyst, Smartphone Analyst, Telecom Analyst, Telecom Industry Analyst and Principal Analyst.
He is also known as an Influencer or Key influencer, and Influencer Marketing and Influence Marketing.
His speeches are on topics including The Future of Wireless and Telecom, State of the Industry, challenges and opportunities, changing technology, competition, services, winners and losers, why and what we can expect going forward.
Reporters: Jeff Kagan sends comments by email to reporters and the media. If you would like to be added to this email list please send request by email.
Press Releases: You can keep up with Kagan press releases by clicking the orange Subscribe icon on the top right of this page.
Companies and Clients: Contact Jeff Kagan to discuss setting up an "analyst briefing" or to explore becoming a consulting client.
Contact: Jeff Kagan by email at jeff(at)jeffKAGAN(dot)com or by phone at 770-579-5810.
Visit his website: at jeffKAGAN.com to learn more.
Full Disclosure: Jeff Kagan is an independent industry analyst. He offers comment and opinion to the media on breaking news, announcements, technologies and the changing marketplace. He also writes columns and press releases offering comment, and is an author and speaker. Kagan earns income as a consultant, analyst, speaker and author.
Twitter: Follow him at @jeffkagan