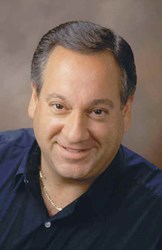 Tech analyst Jeff Kagan congratulates the 9 winning Mississippi cities.
Atlanta, GA (PRWEB) November 04, 2013
C Spire announced the winning city in its 'Get Fiber First' challenge, says the Mississippi Business Journal at MSBusiness, Nov 4. You may be surprised.
Tech analyst Jeff Kagan offers congratulations and comment.
"The big news is that C Spire didn't award one city the 'Get Fiber First' prize. Instead C Spire awarded nine different cities the same prize. That's got to make Mississippi quite happy," says Principal analyst Jeff Kagan.
"I was surprised. I think we were all expecting to see one very happy city to be the first, and 32 disappointed cities that were not first. 33 cities competed and hoped. Then C Spire surprised the entire state and awarded nine cities. Congratulations to the winners and to C Spire for hitting this one out of the park," says Kagan.
The cities that won in Mississippi are Batesville, Clinton, Corinth, Hattiesburg, Horn Lake, McComb, Quitman, Ridgeland and Starkville. These winning cities will receive the 1 Gig of Fiber to the Home. These nine cities were among 33 who submitted applications to C Spire.
"Congratulations to Batesville, Clinton, Corinth, Hattiesburg, Horn Lake, McComb, Quitman, Ridgeland and Starkville in Mississippi," says Kagan.
This will be the fastest Internet in the country. The only others that can compete are Google in Kansas City and AT&T who announced they will do the same in Austin Texas.
"Rather than deploying one city at a time, C Spire has decided to go very big and award nine cities in Mississippi to start with," says Kagan.
C Spire Get Fiber First will bring speeds 100 times faster than the national average for broadband speeds. The finalist cities were announced during a news conference at C Spire headquarters in Ridgeland MS. Mississippi Governor Phil Bryant was at this event along with state and local officials and representatives.
C Spire will launch an updated Fiber to the Home website at http://www.cspire.com/fiberhome.
About Jeff Kagan
Jeff Kagan is a Technology Industry Analyst, consultant and columnist. He is regularly quoted by the media over the last 25 years.
He offers comment to reporters and journalists on wireless, telecom, Internet, cable television, IPTV and other tech news stories.
Kagan is also known as a Tech Analyst, Wireless Analyst, Telecom Analyst and Principal Analyst.
Reporters: Jeff Kagan sends comments by email to reporters and the media. If you would like to be added to this email list please send request by email.
Clients: Contact Jeff Kagan to discuss becoming a consulting client.
Contact: Jeff Kagan by email at jeff(at)jeffKAGAN(dot)com or by phone at 770-579-5810.
Visit his website: at jeffKAGAN.com to learn more and for disclosures.
Twitter: @jeffkagan