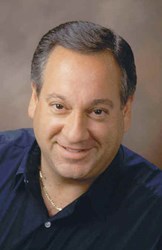 Technology Industry Analyst Jeff Kagan is available to speak with reporters, or may be quoted through this release.
Atlanta, GA (PRWEB) October 27, 2013
C Spire Wireless is a regional wireless carrier in the southeast US, with headquarters in Richland, Mississippi. They are shaking things up in both wireless and wireline. Their latest move is to deploy a 1 Gigabit per second, wired broadband Internet service to homes across Mississippi, says the Madison County Journal, Oct 16.
Tech analyst Jeff Kagan offers comment.
"C Spire and their CEO Hu Meena are really starting to shake things up in good ways for Mississippi and the southeast. The USA, while more advanced in many ways, still offers slower Internet connections than other countries. C Spire will roll out a very fast, 1 Gigabit per second Internet service starting in Mississippi," says Principal analyst Jeff Kagan.
This very high speed Internet service is very unusual in the United States, to date. Google recently started offering their own high-speed Internet service with a test market in Kansas City. That seems to be off to a strong start. Since then they have announced the next few cities.
AT&T also recently jumped in to the space announcing their high speed Internet service coming to Austin Texas.
One month ago C Spire jumped in to the same race and announced they will roll out the same high speed Internet service throughout their region, starting in Mississippi.
"That's right, Mississippi. This is going to mean good things for Mississippi. It will really punch Mississippi onto the map in a rapid and good way. This will not only provide the fastest Internet connectivity today for customers, but will also attract plenty of new businesses and expansion of existing businesses. Could Mississippi all of a sudden become one of the hot places to be in the USA?" asks Kagan.
"What's really interesting is how cities and towns across Mississippi are jumping up and down trying to be the first city to Get Fiber First. It's really set off a positive sence of self in community after community across Mississippi," says Kagan.
"I would predict that as C Spire brings high speed Internet to Mississippi, we may see other companies join them. After all who else would be able to sell Internet access as well as they do today, competing against this kind of speed," says Kagan.
"To date, these are the only three companies moving into this very high speed Internet service, Google, AT&T and C Spire. I predict more will follow," says Kagan.
The article in the Madison County Journal quoted C Spire CEO Hu Meena saying, "It's ultimately my decision where to take our company and what to offer our customers. It's my responsibility to provide the very best service and continue to stay ahead of our customer's needs and desires. I take that responsibility seriously."
He says, "My roots are firmly planted here in the Magnolia State and my passion is to help move it forward as best I can. I believe we can move Mississippi forward and transform out entire region into a magnet for technology investment and economic growth by bringing the technology of tomorrow to cities, towns and neighborhoods today."
"I'm sure this sounds like music to the ears of those who live in or plan the future growth of the area. This is a very good article for anyone interested in the future and growth of Mississippi," says Kagan.
About Jeff Kagan
Jeff Kagan is a Technology Industry Analyst, consultant and columnist who is regularly quoted by the media over 25 years.
He offers comment to reporters and journalists on wireless, telecom, Internet, cable television, IPTV and other tech news stories.
Kagan is also known as a Tech Analyst, Wireless Analyst, Telecom Analyst and Principal Analyst.
Reporters: Jeff Kagan sends comments by email to reporters and the media. If you would like to be added to this email list please send request by email.
Clients: Contact Kagan to discuss becoming a client. He has worked with many companies as consulting clients.
Contact: Jeff Kagan by email at jeff(at)jeffKAGAN(dot)com or by phone at 770-579-5810.
Visit his website: at jeffKAGAN.com to learn more and for disclosures.
Twitter: @jeffkagan