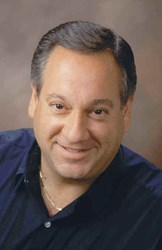 Technology Industry Analyst Jeff Kagan is available to speak with reporters, or may be quoted through this release.
Atlanta, GA (PRWEB) November 26, 2013
C Spire announced they are expanding their PERCS rewards program by launching their PERCS app, for rewards on-the-go, says their Nov 25 press release.
Tech analyst Jeff Kagan offers comment.
"C Spire launched their PERCS rewards program a few years ago. It has become one of the very successful customer loyalty programs in the industry. Now they are launching C Spire PERCS wireless app. This helps customers keep track of their rewards with ease on their smartphone or tablet," says wireless analyst Jeff Kagan.
"C Spire is taking advantage of the trend toward apps to better connect with their customers. To help their customers better manage their accounts. To be successful, you have to do business the way your customers want to do business. That's what this mobile app is all about. This will help C Spire strengthen their brand relationship with customers who use their PERCS program," says Kagan.
According to Jim Richmond, vice president of Corporate Communications for C Spire, "Our goal from the very beginning with our PERCS program is to make earning rewards simple and easy. You shouldn't have to work harder to get what you've already earned. That's why we created an app for the PERCS program, so that people can earn, redeem and share their rewards with ease, anytime and anywhere. C Spire's PERCS rewards and loyalty program is our way of saying thank you to our customers and this latest improvement will make that even easier to do."
"Every wireless carrier looks for a way to connect with the customer. C Spire chose to do this on a more personal level and it seems to be working very well for them," says Kagan.
C Spire PERCS rewards program is at http://www.cspire.com/rewards. PERCS with a Purpose program is at http://www.cspire.com/purpose.
About Jeff Kagan
Jeff Kagan is a Technology Industry Analyst, consultant and columnist. He is regularly quoted by the media over the last 25 years.
He offers comment to reporters and journalists on wireless, telecom, Internet, cable television, IPTV and other tech news stories.
Kagan is also known as a Tech Analyst, Wireless Analyst, Telecom Analyst and Principal Analyst.
Reporters: Jeff Kagan sends comments by email to reporters and the media. If you would like to be added to this email list, please send request by email.
Clients: Contact Jeff Kagan to discuss becoming a consulting client.
Contact: Jeff Kagan by email at jeff(at)jeffKAGAN(dot)com or by phone at 770-579-5810.
Visit his website: at jeffKAGAN.com to learn more and for disclosures.
Twitter: @jeffkagan