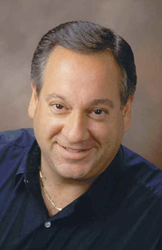 Growth potential is huge if C Spire can solve a growing problem. They have chosen Resolve Systems to help them accelerate incident resolution and increase service quality for it's new 'Fiber to the Home' project.
Atlanta, GA (PRWEB) December 13, 2014
According to a press release issued Dec 2 by Resolve Systems and C Spire Wireless, they will now be working together to improve quality and better resolve incident issues for C Spires new 1 Gbps Fiber to the Home initiative.
Industry analyst Jeff Kagan offers comment.
C Spire is a smaller, regional wireless carrier in the southest USA. They have become more aggressive and have been rapidly expanding beyond their wireless core in several different directions over the last year or two.
One of those new areas for the company is offering ultra fast Internet connections to homes and offices in certain cities within Mississippi.
When this is successfully rolled out C Spire will not only be able to provide wireless services, and wire line Internet services, but also all the other businesses that ride on that connection. Business like television using IPTV, telephone service using the VoIP, home security over the Internet and more.
In this early stage apparently C Spire is experiencing some quality problems and needs quicker resolution.
"It sounds like that's why C Spire has chosen to work with Resolve Systems, to help them wrap their arms around any quality issues and correct them before they get larger." Says Kagan.
"This is a smart move for C Spire." Says Wireless Analyst Jeff Kagan.
"It looks like C Spire understands the ultimate importance of achieving excellent quality and quick problem resolution. Keeping customers happy is key. Customers may have given carriers time in years past, but today they expect top quality and immediate problem resolution. So this is one very important part for C Spire to get right if they intend to continue to grow going forward." Says Telecom Analyst Kagan.
"Resolve Systems is a company that helps companies in every industry improve quality and get quicker problem resolution. They help growing companies get their arms around new quality problems and help with quick resolution." Says Kagan.
"This is key to companies like C Spire. In fact this is critical for any company in any industry as well. Resolve does not just offer a solution for wireless or wire line telephone companies, but they offer solutions to every company in every industry that wrestles with these same problems and issues." Says Kagan.
"Customers don't like, but do understand that quality issues and problems do occur from time to time. However they want a quick resolution. A quick resolution is not something that the typical companies can provide today. Just consider all the industries you do business with and how they handle quality issues and problems and you'll see exactly what I mean. Customers spend too much time on the phone and still end up with no solution. That's the same for large companies and small companies." Says Kagan.
"So working together makes perfect sense for both C Spire and Resolve Systems as the company expands into new markets, yet they still need to keep quality high and problem resolution quick. The growth potential is huge if C Spire can solve this problem." Says Kagan.
Problem resolution is one of the hot topics companies want me to discuss in my Keynote Speeches to their organization.
Jeff Kagan will follow this issue with C Spire and the solutions by Resolve Systems and offer more comment in the future on how well it is working.
About Jeff Kagan
Jeff Kagan is an industry analyst, consultant, columnist, author, keynote speaker and futurist. He shares his opinion and views in many different ways over 25 years. His goal is to help you better understand our changing world, technology, industry and competition.
He is regularly quoted hundreds of times every year by the media. In fact tens of thousands of times over the last twenty five years.
Kagan writes two weekly columns and a daily press release on companies, technologies, competition and the changing industry.
He offers comment on wireless, telecom, Internet, cable television, IPTV and other tech news stories including Mobile Pay, Cloud, Internet of Things or IoT, M2M and more.
Kagan is known as a Technology Analyst, Tech Analyst, Wireless Analyst, Cloud Analyst, Smartphone Analyst, Telecom Analyst, Telecom Industry Analyst and Principal Analyst.
He is also a keynote speaker and public speaker. His speeches are on topics including State of the Industry, challenges and opportunities, changing technology, competition, services, winners and losers, why and what we can expect going forward.
Reporters: Jeff Kagan sends comments by email to reporters and the media. If you would like to be added to this email list please send request by email.
Companies and Clients: Contact Jeff Kagan to discuss setting up an "analyst briefing" or becoming a consulting client.
Contact: Jeff Kagan by email at jeff(at)jeffKAGAN(dot)com or by phone at 770-579-5810.
Visit his website: at jeffKAGAN.com to learn more.
Full Disclosure: Jeff Kagan is an independent industry analyst. He offers comment to the media on breaking news, announcements, technologies and the changing marketplace. He also writes columns and press releases offering comment, and is an author and speaker. Kagan earns a living as a consultant, analyst, speaker and author.
Twitter: Follow him at @jeffkagan