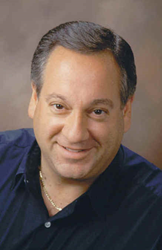 C Spire Wireless started the rolling data parade in November with a plan to save customers money. Now they are expanding that plan, says Technology Industry Analyst Jeff Kagan
Atlanta, GA (PRWEB) January 11, 2015
A month or so after C Spire introduced their new Rolling Data concept, they are now announcing an expansion of that program to their Shared Plans, says Wireless Week, Jan. 8.
Industry analyst Jeff Kagan offers comment.
"The idea of Rolling Data sounds like it should be a big success in the wireless industry. It saves customers money and that is why they will love it. While customers will love the idea of paying less, I expect this new space to continue to change over the next few months and quarters." Says Wireless Analyst Jeff Kagan.
The good news is customers who sign up today should automatically get the added benefits that will continue to come as competition in this space unfolds.
"Because of that there is no reason to sit this money saving program out. It's time to jump in and save money." Says Telecom Analyst Kagan.
C Spire Rolling Data follows the same idea AT&T Mobility rolled out several years ago with their Rollover Minutes. That idea was very successful for them for minutes, so this same plan for data should be just as successful today for data.
The difference this time around is more than one carrier is offering this new idea. In fact three carriers are now in this space.
It started with C Spire Rolling Data, then AT&T Mobility Rollover Data and T-Mobile Data Stash joined in as well. This will continue to be a rapidly changing space.
"Going forward I see two things happening. One, other competitors like Verizon Wireless, Sprint and US Cellular may jump into this new data space as well. Two, this space will continue to adapt and change with new competition." Says Kagan.
"That is good news for the customer. That means more features will likely be added over the next few. That means the customer wins. Some customers want to stay with their existing carrier. They should inquire if this plan is good for them. Other customers don't mind switching carriers if it saves them money. They should also inquire to see which is best for them." Says Kagan.
"Any way you slice it, new products and services like this continue to make wireless a better deal for the customer." Says Kagan.
About Jeff Kagan
Jeff Kagan is an industry analyst, consultant, columnist, influencer, author, keynote speaker and futurist.
He shares his opinion and views in many different ways over 25 years. His goal is to help you better understand our changing industry, technology and competition.
Kagan is quoted by the media daily. He writes two weekly columns and a daily press release on companies, technologies, competition and the changing industry. He is also a keynote speaker and author.
He follows and offers comment on wireless, telecom, Internet, cable television, IPTV and other tech news stories including Mobile Pay, Cloud, Internet of Things or IoT, M2M and more.
Kagan is a key influencer known as a Technology Analyst, Tech Analyst, Wireless Analyst, Cloud Analyst, Smartphone Analyst, Telecom Analyst, Telecom Industry Analyst and Principal Analyst.
His speeches are on topics including State of the Industry, challenges and opportunities, changing technology, competition, services, winners and losers, why and what we can expect going forward.
Reporters: Jeff Kagan sends comments by email to reporters and the media. If you would like to be added to this email list please send request by email.
Companies and Clients: Contact Jeff Kagan to discuss setting up an "analyst briefing" or becoming a consulting client.
Contact: Jeff Kagan by email at jeff(at)jeffKAGAN(dot)com or by phone at 770-579-5810.
Visit his website: at jeffKAGAN.com to learn more.
Full Disclosure: Jeff Kagan is an independent industry analyst. He offers comment to the media on breaking news, announcements, technologies and the changing marketplace. He also writes columns and press releases offering comment, and is an author and speaker. Kagan earns income as a consultant, analyst, speaker and author.
Twitter: Follow him at @jeffkagan