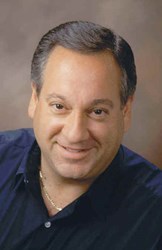 Congratulations to AT&T Mobility as the new leader in the data speed race.
Atlanta, GA (PRWEB) November 15, 2013
Walter Mossberg of the Wall Street Journal, Nov. 12 says now that all four major mobile networks offer LTE for smartphones he tested and compared them again.
Tech analyst Jeff Kagan offers comment.
"I have long been a reader and admirer of Mossberg through the years. I know as an industry analyst that companies either love or hate every word you say. I also know that industry leadership often changes. We have seen example after example of companies who have been at the top of their game, then something changed. Where they once led, now they follow," says Principal analyst Jeff Kagan.
"Well something changed in wireless. We have been hearing about this, bit by bit over the last several months in different reports, and now Walt Mossberg with the Wall Street Journal agrees," says Kagan.
"Congratulations to AT&T Mobility which is the new leader in the data speed race among carriers offering LTE service," says Kagan.
Mossberg says in the US, the fast cellular service is 4G LTE. He says Verizon Wireless got the jump on LTE a few years ago. AT&T was rolling out both LTE and HSPA+. This gave AT&T a high speed edge overall, but Verizon still had the lead in LTE.
He says AT&T claims it has almost caught up with LTE, and both Sprint and T-Mobile are rushing to build out their same networks as well. LTE can peak higher, but averages roughly between 10 and 20 mbps.
"Mossberg says the winner, for the first time in any test he ran, was AT&T with an average speed of roughly 19.7 mbps. He said Verizon Wireless came in second. He said T-Mobile came in third. He also said Sprint proved the most problematic. However both T-Mobile and Sprint are reinventing themselves as we speak, so their quality is bound to get better over the next few quarters," says Kagan.
"It will be interesting to watch how the industry changes over the next few quarters as it rushes to reinvent itself. It always changes. And leadership often changes," says Kagan.
"So congratulations to AT&T Mobility on being the fastest LTE network in the United States," says Kagan.
About Jeff Kagan
Jeff Kagan is a Technology Industry Analyst, consultant and columnist. He is regularly quoted by the media over the last 25 years.
He offers comment to reporters and journalists on wireless, telecom, Internet, cable television, IPTV and other tech news stories.
Kagan is also known as a Tech Analyst, Wireless Analyst, Telecom Analyst and Principal Analyst.
Reporters: Jeff Kagan sends comments by email to reporters and the media. If you would like to be added to this email list please send request by email.
Clients: Contact Jeff Kagan to discuss becoming a consulting client.
Contact: Jeff Kagan by email at jeff(at)jeffKAGAN(dot)com or by phone at 770-579-5810.
Visit his website: at jeffKAGAN.com to learn more and for disclosures.
Twitter: @jeffkagan