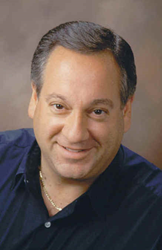 "What does Lurie see as the direction of AT&T and AT&T Mobility going forward?" Asks Technology Industry Analyst Jeff Kagan
Atlanta, GA (PRWEB) January 04, 2015
Long time AT&T executive Glenn Lurie has been promoted and is now new CEO of AT&T Mobility. In a conversation with the New York Times published Dec. 26, Lurie discusses the direction of AT&T going forward.
Ralph de la Vega, previous AT&T Mobility CEO, has also been promoted and is now taking on the AT&T business group worldwide in the new unit they call Mobile and Business Solutions.
One key idea behind this is if everything is going mobile, there are lot's of new ideas and opportunities for growth going forward among all business segments. That means business and consumer.
Industry analyst Jeff Kagan offers comment.
"Glenn Lurie is one of those people who get's things done and who keeps moving forward. His vision is on things to come. He has helped direct AT&T into new and innovative areas of growth over the last many years," says Wireless Analyst Jeff Kagan.
Lurie was key in negotiating the deal that brought the first Apple iPhone exclusively to AT&T. That deal was renewed several years before the iPhone spread to other carriers providing a home run for AT&T for several years.
"I met Lurie several times over the years. We were either in the green room getting ready to give a speech at an industry event, or just having a cup of coffee, but we have chatted about the changing direction of the industry, technology, competition and of AT&T," says Telecom Analyst Kagan.
"Lurie and his vision for the future are inspiring. He seems to see the future very clearly and wants to help position AT&T to be a leader in that new space," says Kagan.
AT&T sees the future in a unique and broad vision. They will be expanding into several new areas of business growth that will seem like natural extensions for the company and the industry.
AT&T is regularly expanding into other growing marketplace opportunities like Uverse television, Gigapower which is their gigabit Internet service, automobiles, home security, In-Flight Wi-Fi, the Internet of Things or IoT, and much more.
"Most people don't realize just how innovative and forward thinking AT&T has actually been. It's inspiring if you pull the camera back and take a longer-term historical perspective leading right up to today." Says Kagan.
There are multiple sides of growth for each of these opportunities. One is the consumer side who will buy and use these new technologies. The other is the business side, helping other companies in other industries provide these services to their customers.
"It will remain exciting to watch this industry of wireless and wire line communications continue to expand and change. It will also continue to be exciting to watch what Glenn Lurie has in store to keep AT&T in the leadership position through this era of change," says Kagan.
"This New York Times piece was very enlightening to the thinking of Lurie and the future of both AT&T Mobility and the industry in general."
About Jeff Kagan
Jeff Kagan is an industry analyst, consultant, columnist, influencer, author, keynote speaker and futurist.
He shares his opinion and views in many different ways over 25 years. His goal is to help you better understand our changing industry, technology and competition.
Kagan is quoted by the media daily. He writes two weekly columns and a daily press release on companies, technologies, competition and the changing industry. He is also a keynote speaker and author.
He follows and offers comment on wireless, telecom, Internet, cable television, IPTV and other tech news stories including Mobile Pay, Cloud, Internet of Things or IoT, M2M and more.
Kagan is a key influencer known as a Technology Analyst, Tech Analyst, Wireless Analyst, Cloud Analyst, Smartphone Analyst, Telecom Analyst, Telecom Industry Analyst and Principal Analyst.
His speeches are on topics including State of the Industry, challenges and opportunities, changing technology, competition, services, winners and losers, why and what we can expect going forward.
Reporters: Jeff Kagan sends comments by email to reporters and the media. If you would like to be added to this email list please send request by email.
Companies and Clients: Contact Jeff Kagan to discuss setting up an "analyst briefing" or becoming a consulting client.
Contact: Jeff Kagan by email at jeff(at)jeffKAGAN(dot)com or by phone at 770-579-5810.
Visit his website: at jeffKAGAN.com to learn more.
Full Disclosure: Jeff Kagan is an independent industry analyst. He offers comment to the media on breaking news, announcements, technologies and the changing marketplace. He also writes columns and press releases offering comment, and is an author and speaker. Kagan earns income as a consultant, analyst, speaker and author.
Twitter: Follow him at @jeffkagan