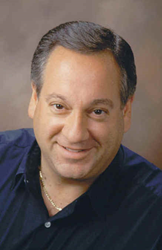 "Plus Samsung Galaxy S5 challenges the iPhone 5s, HTC One M8, and Nokia Lumia 930. Brilliant marketing move." Says Technology Industry Analyst Jeff Kagan
Atlanta, GA (PRWEB) August 22, 2014
Samsung took the ice bucket challenge with their waterproof Galaxy S5 smartphone, also challenging competitors to do the same, says Ina Fried of re/code, Aug 22.
Industry analyst Jeff Kagan offers comment.
"Some think this is a little dangerous for Samsung to use a charity for commercial purposes, but you have to admit, it is a brilliant way to illustrate one big difference, the Galaxy S5 is waterproof," says Wireless analyst Kagan.
"The only way for competitors to meet the challenge would be for their next versions to be waterproof too. I think this is a very important feature going forward, waterproof and shock proof. I know a lot of attention is being paid to whether there is a bigger iPhone or special screen, but waterproof is one of the most important features to have," says Telecom analyst Kagan.
"I think Samsung opened this door and now we can expect tons of products to take the ALS Ice Bucket Challenge as well. It's a natural. For this it be successful, companies will have to make a donation in the name of their products. However if that is done, then I think this is a brilliant idea. It's a way to capture some positive and humorous attention for a wide variety of products," says Technology analyst Kagan.
"And if there is a real difference that can be illustrated, like the Samsung Galaxy S5 being waterproof, then it makes things even more entertaining and informative. Plus ALS wins with lot's of donations," says Tech analyst Kagan.
About Jeff Kagan
Jeff Kagan is an industry analyst, consultant, columnist, author, speaker and futurist. He shares his opinion in many ways over 25 years. Helping to understand our changing world, technology, industry and competition.
He is regularly quoted by the media. He offers comment to reporters and journalists on wireless, telecom, Internet, cable television, IPTV and other tech news stories.
Kagan is known as a Technology Analyst, Tech Analyst, Wireless Analyst, Smartphone Analyst, Telecom Analyst, Telecom Industry Analyst and Principal Analyst.
Reporters: Jeff Kagan sends comments by email to reporters and the media. If you would like to be added to this email list please send request by email.
Companies and Clients: Contact Jeff Kagan to discuss briefing him or becoming a consulting client.
Contact: Jeff Kagan by email at jeff(at)jeffKAGAN(dot)com or by phone at 770-579-5810.
Visit his website: at jeffKAGAN.com to learn more.
Full Disclosure: Jeff Kagan is an independent industry analyst. He offers comment to the media on breaking news, announcements, technologies and the changing marketplace. He also writes columns and press releases offering comment, and is an author and speaker. He also works on a consulting basis sharing his opinion.
Twitter: Follow him at @jeffkagan