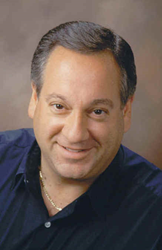 Technology Industry Analyst Jeff Kagan is available to speak with reporters, or may be quoted through this release.
Atlanta, GA (PRWEB) July 12, 2014
Intel and Qualcomm are two of the nations largest chipmakers. They are competing to set communications standards for the Internet of Things or IoT going forward, says Bloomberg News, July 8.
Industry analyst Jeff Kagan offers comment.
"As IoT grows we must decide on one standard going forward. This will help the industry grow faster. It will let all companies get on the same page. However we have seen this type of corporate power struggle before. Remember the 1970's battle between Sony BetaMax and JVC VHS, or the more recent struggle between Plasma TV and LCD technology," says Technology analyst Jeff Kagan.
"After several years of battling in the marketplace there is always a winner. The IoT will let a growing variety of every day devices communicate both with each other and with the Internet. We are still in the very early days of this new revolution. Because of that we don't yet have an agreed upon standard for communications. So both Intel and Qualcomm are offering their own versions. Which will win?" asks Wireless analyst Jeff Kagan.
"It would be much better if Intel and Qualcomm could agree on a standard, but that may be too much to ask," says Principal analyst Kagan.
Intel rejected the Qualcomm attempt to set tech standards so devices can connect and communicate.
Intel is setting up the Open Interconnect Consortium. This has the backing of companies like Samsung Electronics, Broadcom and Dell.
Qualcomm is setting up the AllSeen Alliance. This has the backing of other companies like Microsoft.
"This sounds like the kind of corporate battle we have seen countless times in the past. Qualcomm and Intel are two of the nations largest and most successful chipmakers who want the world to operate on their system. However only one will win this battle. The big question is simply, who will win and when?" asks Tech analyst Kagan.
About Jeff Kagan
Jeff Kagan is an industry analyst, consultant, columnist, author, speaker and futurist. He shares his opinion in many ways over 25 years. Helping to understand our changing world, technology, industry and competition.
He is regularly quoted by the media. He offers comment to reporters and journalists on wireless, telecom, Internet, cable television, IPTV and other tech news stories.
Kagan is known as a Technology Analyst, Tech Analyst, Wireless Analyst, Smartphone Analyst, Telecom Analyst, Telecom Industry Analyst and Principal Analyst.
Reporters: Jeff Kagan sends comments by email to reporters and the media. If you would like to be added to this email list please send request by email.
Companies and Clients: Contact Jeff Kagan to discuss briefing him or becoming a consulting client.
Contact: Jeff Kagan by email at jeff(at)jeffKAGAN(dot)com or by phone at 770-579-5810.
Visit his website: at jeffKAGAN.com to learn more.
Full Disclosure: Jeff Kagan is an independent industry analyst. He offers comment to the media on breaking news, announcements, technologies and the changing marketplace. He also writes columns and press releases offering comment, and is an author and speaker. He also works on a consulting basis sharing his opinion.
Twitter: Follow him at @jeffkagan