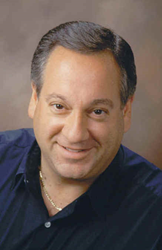 "AT&T, Apple, Google and others see a huge business opportunity moving forward. IoT will be big at CES next week." Says Technology Industry Analyst Jeff Kagan
Atlanta, GA (PRWEB) December 31, 2014
The Internet of Things or IoT represents a huge opportunity for companies who get it right, according to FierceWireless, Dec. 18.
Industry analyst Jeff Kagan offers comment.
"The Internet of Things or IoT is one of the biggest growth opportunities we have seen for at least twenty-years when the Internet itself was new to business. And we all know what kind of growth we have seen in that space over the last 20 years on the net. There is as much opportunity with the IoT, and things are really starting to get exciting for a few key companies early on." Says Telecom Analyst Jeff Kagan.
Cisco projects that the Internet of Things or IoT is a huge opportunity for companies. They define the IoT as the networked connection of people, data, process and things. They say IoT will generate $10 trillion in value between 2013 and 2022.
"This is an enormous opportunity for many different companies in many different slices of the IoT pie. And there are many slices of this IoT pie. One key question every executive at every company should ask is how they can be a leader in their space?" Asks Wireless Analyst Kagan.
"When I give keynote speeches I always like to ask questions of the audience to get them thinking of what's coming next. Another interesting question I ask is will existing players become number one or will that honor come from brand new companies with brand new ideas?" Asks Kagan.
"I would say there will be a mix. There are several key companies who could indeed be winners in the IoT race in 2015. Companies like AT&T, Apple, Google, Comcast, GE, Intel, Kaiser Permanente and many others seem to be at the right place at the right time. Of course there are countless smaller companies with new ideas who may also make it to the top of the list. It happens every time." Says Kagan.
The AT&T Drive Studio in Atlanta shows off much of what can be expected looking forward. This is an exciting adventure into the future and shows how AT&T plans to be a key player in this space going forward." Says Technology Analyst Kagan.
Kaiser Permanente is a healthcare provider and insurance company. They have been using IoT devices and claim in some regions, more than 50 percent of its healthcare visits are virtual.
"This is the enormous opportunity that will not only transform healthcare, but every other industry as well. This is huge. In the beginning, companies in this space will have a competitive advantage. Eventually it will become commonplace and companies who are not in this IoT space will be seen as competitively disadvantaged." Says Kagan.
The 2015 CES or the Consumer Electronics Show coming to Las Vegas next week is the big show where lots of companies, large and small show off their hot new thinking and ideas of things to come.
"The Internet of Things looks to be big at this years show. IoT is still in the very years. It's like thinking about wireless in the 1980's or the Internet in the 1990's. There is huge opportunity and that is the exciting part of this story. There is also plenty of risk as well." Warns Kagan.
"It's all about connecting our home, office, automobile, everything to the Internet. It's about control. About giving us all a button to control everything about our lives. This will turn on our televisions, turn off the lights, turn on the alarm system, give us Wi-Fi in our cars and so much more. This is the Internet of Things and this is just the beginning." Says Tech Analyst Kagan.
About Jeff Kagan
Jeff Kagan is an industry analyst, consultant, columnist, author, keynote speaker and futurist. He shares his opinion and views in many different ways over 25 years. His goal is to help you better understand our changing world, technology, industry and competition.
He is regularly quoted hundreds of times every year by the media. In fact tens of thousands of times over the last twenty five years.
Kagan writes two weekly columns and a daily press release on companies, technologies, competition and the changing industry.
He offers comment on wireless, telecom, Internet, cable television, IPTV and other tech news stories including Mobile Pay, Cloud, Internet of Things or IoT, M2M and more.
Kagan is known as a Technology Analyst, Tech Analyst, Wireless Analyst, Cloud Analyst, Smartphone Analyst, Telecom Analyst, Telecom Industry Analyst and Principal Analyst.
He is also a keynote speaker and public speaker. His speeches are on topics including State of the Industry, challenges and opportunities, changing technology, competition, services, winners and losers, why and what we can expect going forward.
Reporters: Jeff Kagan sends comments by email to reporters and the media. If you would like to be added to this email list please send request by email.
Companies and Clients: Contact Jeff Kagan to discuss setting up an "analyst briefing" or becoming a consulting client.
Contact: Jeff Kagan by email at jeff(at)jeffKAGAN(dot)com or by phone at 770-579-5810.
Visit his website: at jeffKAGAN.com to learn more.
Full Disclosure: Jeff Kagan is an independent industry analyst. He offers comment to the media on breaking news, announcements, technologies and the changing marketplace. He also writes columns and press releases offering comment, and is an author and speaker. Kagan earns a living as a consultant, analyst, speaker and author.
Twitter: Follow him at @jeffkagan