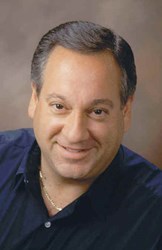 Jeff Kagan says Apple iPhone 5c is too expensive.
Atlanta, GA (PRWEB) October 17, 2013
Apple iPhone 5c sales are weak so they are pulling back on their rollout of this device, according to Reuters, Oct 16. What's the real problem?
Tech analyst Jeff Kagan offers comment.
"So what is the real problem with the 5c? Why is this lower cost iPhone 5C selling so poorly?" asks Principal analyst Jeff Kagan.
"It's one of two things. Either Apple customers are premium tech buyers, or the 5c was priced too high. I would say the price was not low enough. In fact I said this the day it was released. Not enough price difference between the 5c and 5s. Who would buy last years technology over this years, just to save 100 bucks?" asks analyst Kagan.
"I think if there was more of a price spread, and customers could save more buying the 5c, they would. However since the price difference was so slight, few buyers are interested in the tradeoff," says Kagan.
"So Apple has a choice. They can either admit their pricing mistake and reduce the 5c price even further, or they can pull the 5c off the market. Right now it appears they are reducing the orders for the 5c and increasing orders for the 5s, especially the gold 5s. That's where the heat is right now," says Kagan.
"The next question is what happens next? What will Apple do going forward? Will they simply pull the 5c or will they lower the price, after a reasonable period of time? We'll have to wait and see. Apple could still make the 5c work, but it's up to them to take the right next steps and reduce the cost to customers. We'll keep our eyes on this one," says Kagan.
About Jeff Kagan
Jeff Kagan is a Technology Industry Analyst, consultant and columnist who is regularly quoted by the media over 25 years.
He offers comment to reporters and journalists on wireless, telecom, Internet, cable television, IPTV and other tech news stories.
Kagan is also known as a Tech Analyst, Wireless Analyst, Telecom Analyst and Principal Analyst.
Reporters: Jeff Kagan sends comments by email to reporters and the media. If you would like to be added to this email list please send request by email.
Clients: Contact Kagan to discuss becoming a client. He has worked with many companies as consulting clients.
Contact: Jeff Kagan by email at jeff(at)jeffKAGAN(dot)com or by phone at 770-579-5810.
Visit his website: at jeffKAGAN.com to learn more and for disclosures.
Twitter: @jeffkagan