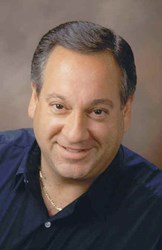 Technology Industry Analyst Jeff Kagan is available to speak with reporters, or may be quoted through this release.
Atlanta, GA (PRWEB) November 16, 2013
Isis is the mobile payment joint venture between AT&T Mobility, Verizon Wireless and T-Mobile, and is rolling out nationwide offering a new way for millions of customers to pay using their mobile phones, says Computerworld, Nov. 14.
Tech analyst Jeff Kagan offers comment.
"This is a big step in the transformation of the way we pay for things. We used to use cash, then credit cards. Mobile payments are next. It will be like using your credit card, but you don't need your credit card to pay for things. You'll use your smartphone instead," says Principal analyst Jeff Kagan.
"Today we never leave the house without our keys, wallet and smartphone. Tomorrow we'll only have to remember our smartphone. It will do everything. It will have access to all our documents and keys. Isis is one of the systems taking the first step in the direction of putting everything in the smartphone," says analyst Kagan.
To use the service, you need a secure element SIM card from your mobile phone network. Plus you need a Near Field Communications phone. And of course you need the Isis app.
Then you link the Isis app to your eligible American Express or Chase credit card. This loads the credit card into the Isis wallet. It then let's you use your smartphone like your credit card.
"We have been trying to get this mobile payment world kicked into high gear for years. There are several competing services. Some operate from the store with a special reader. Some require an app from the consumer. They all represent the future," says Kagan.
"It's impossible to say which will lead, but this is all very exciting at this early stage. Hopefully Isis will really catch on nationwide and rapidly grow. Isis has been doing well in smaller markets so far. Let's hope they can successfully expand and grow nationwide," says Kagan.
About Jeff Kagan
Jeff Kagan is a Technology Industry Analyst, consultant and columnist. He is regularly quoted by the media over the last 25 years.
He offers comment to reporters and journalists on wireless, telecom, Internet, cable television, IPTV and other tech news stories.
Kagan is also known as a Tech Analyst, Wireless Analyst, Telecom Analyst and Principal Analyst.
Reporters: Jeff Kagan sends comments by email to reporters and the media. If you would like to be added to this email list please send request by email.
Clients: Contact Jeff Kagan to discuss becoming a consulting client.
Contact: Jeff Kagan by email at jeff(at)jeffKAGAN(dot)com or by phone at 770-579-5810.
Visit his website: at jeffKAGAN.com to learn more and for disclosures.
Twitter: @jeffkagan