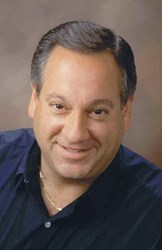 Tech Analyst Jeff Kagan is available to speak with reporters, or may be quoted through this release.
Atlanta, GA (PRWEB) November 24, 2013
Technology industry analyst Jeff Kagan has agreed participate and judge in the 2014 Mobility Awards Selection Committee at the upcoming Consumer Electronics Show in Las Vegas January 2014.
"These Mobility Awards are a great way to reward companies and technologies for their innovation. I thank Compass Intelligence and the Mobility Awards Selection Committee for this invitation to once again act as judge at the 2014 CES show awards." Says Tech analyst Jeff Kagan.
"I look forward to the 2014 CES show and expect to see much innovation and new ideas that will sweep across the marketplace next year." Says Kagan.
Wireless and mobility is one of the largest and fastest growing industies. Things change quickly. What is hot this year may not have even been on the radar one year ago. That's why these awards are so important. It helps reward winners of this last year and shines the light on new ideas and companies for next year.
Jeff Kagan is an Industry analyst and has offered comment on news and announcements in the wireless, telecom, television, Internet and technology space for nearly 30 years.
Kagan was also judge at the 2013 CTIA Emerging Technology Awards earlier this year.
About Jeff Kagan
Jeff Kagan is a Technology Industry Analyst, consultant and columnist. He is regularly quoted by the media over the last 25 years.
He offers comment to reporters and journalists on wireless, telecom, Internet, cable television, IPTV and other tech news stories.
Kagan is also known as a Tech Analyst, Wireless Analyst, Telecom Analyst and Principal Analyst.
Reporters: Jeff Kagan sends comments by email to reporters and the media. If you would like to be added to this email list please send request by email.
Clients: Contact Jeff Kagan to discuss becoming a consulting client.
Contact: Jeff Kagan by email at jeff(at)jeffKAGAN(dot)com or by phone at 770-579-5810.
Visit his website: at jeffKAGAN.com to learn more and for disclosures.
Twitter: @jeffkagan