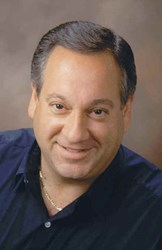 Technology Industry Analyst Jeff Kagan is available to speak with reporters, or may be quoted through this release.
Atlanta, GA (PRWEB) October 18, 2013
Lenovo is the latest company taking a closer look at Blackberry for a potential acquisition, according to Reuters, Oct 17.
Tech analyst Jeff Kagan offers comment.
"The Blackberry saga continues. A few days ago they spent a small fortune placing full-page ads in newspapers saying they may be struggling, but they are still strong and are not going to disappear. The ads were designed to renew confidence in the customer and investor base. If it worked, they were a good idea," says Principal analyst Jeff Kagan.
Blackberry is struggling trying to choose the best next step for the company. At this point, it looks like they will either go private or will be acquired.
Lenovo is expressing interested in taking a closer look at Blackberry with the idea of potentially acquiring it. If Lenovo likes what they see, could Blackberry be acquired by Lenovo?
"While I think Lenovo needs to add smart phone capability and a strong brand name to their array of offerings, I don't see how the Canadian and US Goverments would give their blessing to a Lenovo acquisition simply because of security issues. Remember, Blackberry has very strong security and that's why governments like the US government use it," says analyst Kagan.
"Because of that, the way I see it, Blackberry would go to a US or Canadian company simply because of security reasons," says Kagan.
So what's next for Lenovo in the smartphone world? "Lenovo has a very strong brand in the computer world, but that same brand is worth zero in the smartphone world. Just ask companies like Blackberry and Nokia. They learned this same lesson the hard way. And they were in the wireless world," says Kagan.
While smartphones are a natural next step for Lenovo, they will have to expand their brand in order to succeed. Since they have not been in the wireless space yet this may be easier than changing an existing brand. If they do it right. Lenovo does not have to acquire a smartphone brand. They can expand and create their own brand in this space. With that said they will either be successful like Google and Apple or struggle like Microsoft.
"There is quite a bit of road left before Blackberry decides which way it will go. Lenovo has plenty of opportunities in the wireless space going forward. I hope both make the right call going forward. We'll see," says Kagan.
About Jeff Kagan
Jeff Kagan is a Technology Industry Analyst, consultant and columnist who is regularly quoted by the media over 25 years.
He offers comment to reporters and journalists on wireless, telecom, Internet, cable television, IPTV and other tech news stories.
Kagan is also known as a Tech Analyst, Wireless Analyst, Telecom Analyst and Principal Analyst.
Reporters: Jeff Kagan sends comments by email to reporters and the media. If you would like to be added to this email list please send request by email.
Clients: Contact Kagan to discuss becoming a client. He has worked with many companies as consulting clients.
Contact: Jeff Kagan by email at jeff(at)jeffKAGAN(dot)com or by phone at 770-579-5810.
Visit his website: at jeffKAGAN.com to learn more and for disclosures.
Twitter: @jeffkagan