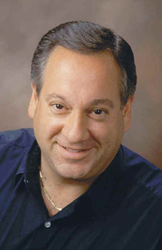 Lenovo is currently dealing with one of the biggest brand damaging challenges in their history, says Technology Industry Analyst Jeff Kagan
Atlanta, GA (PRWEB) February 20, 2015
Lenovo has realized this Superfish does not work and is now causing them significant damage to their brand and loss of trust with their customers, says CNN Money, Feb. 19.
Industry Analyst Jeff Kagan offers comment on what Lenovo can do to save their brand and relationship with the customer.
"We are watching Lenovo get pounded by loads of negative articles media and commentary from industry analysts on this growing Superfish problem. This single Superfish issue can be enough to cause very significant damage to the trusted Lenovo brand and the solid relationship they have with customers. This is a serious problem," says Tech Analyst Kagan.
"Many customers have been using Thinkpad products for decades. They have been generally pleased, although there are always things that don't work right with each. However none of these issues caused users to suddenly change brands in large numbers. None of these issues damaged the brand relationship so suddenly like this Superfish problem seems to be doing," says Wireless Analyst Kagan.
There is no way to know what kind of long term damage to the brand this incident will cause for Lenovo.
Will they recover from this hard, self inflicted blow? Will they be able to save their brand from long lasting damage?
"As an industry analyst, I have been called on by the media for my opinion on this matter. I think this is a very serious and very significant challenge for Lenovo. I think it is good that Lenovo is fixing this problem on their own rather than fighting it or ignoring it. I think it's now up to the marketplace to weigh in with their opinions," says Telecom Analyst Kagan.
"This kind of self inflicted damage to the brand is tough for any company to deal with. On the other hand Lenovo may be the largest and most successful of all PC makers. They have a strong brand relationship with their customers. So recovery is not only possible but I would say is probable, if they can do everything right going forward," says Kagan.
"I think Lenovo can make it through this Superfish problem since they have such a well known and strong brand. However this strong brand has taken some severe hits. They must continue to move forward and be better than they were before in order to rebuild the trust that has now been shaken by this Superfish issue," says Kagan.
"As an industry analyst, I will keep my eyes on them and hope they can move past this without any real, long lasting problems. Let's hope they learned an important lesson here. Don't screw around with customer trust or you will lose it," says Kagan.
About Jeff Kagan
Jeff Kagan is an industry analyst, consultant, columnist, author, keynote speaker and futurist.
He shares his opinion and views on companies, technologies and competition in many different ways over 25 years. His goal is to help you better understand our changing industry. To see where we have come from, where we are today, where we will be tomorrow and why.
As an analyst, Kagan is quoted by the media on a daily basis. He writes two weekly columns and publishes a daily press release. He is also a keynote speaker and author.
He follows wireless, telecom, Internet, cable television, IPTV, Mobile Pay, Cloud, Internet of Things or IoT, M2M and more.
Kagan has been called a Technology Analyst, Tech Analyst, Wireless Analyst, Cloud Analyst, Smartphone Analyst, Telecom Analyst, Telecom Industry Analyst and Principal Analyst.
He is also known as an Influencer or Key influencer, and Influencer Marketing and Influence Marketing.
His speeches are on topics including The Future of Wireless and Telecom, State of the Industry, challenges and opportunities, changing technology, competition, services, winners and losers, why and what we can expect going forward.
Reporters: Jeff Kagan sends comments by email to reporters and the media. If you would like to be added to this email list please send request by email.
Press Releases: You can keep up with Kagan press releases by clicking the orange Subscribe icon on the top right of this page.
Companies and Clients: Contact Jeff Kagan to discuss setting up an "analyst briefing" or to explore becoming a consulting client.
Contact: Jeff Kagan by email at jeff(at)jeffKAGAN(dot)com or by phone at 770-579-5810.
Visit his website: at jeffKAGAN.com to learn more.
Full Disclosure: Jeff Kagan is an independent industry analyst. He offers comment and opinion to the media on breaking news, announcements, technologies and the changing marketplace. He also writes columns and press releases offering comment, and is an author and speaker. Kagan earns income as a consultant, analyst, speaker and author.
Twitter: Follow him at @jeffkagan