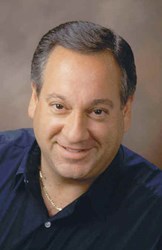 Technology Industry Analyst Jeff Kagan is available to speak with reporters, or may be quoted through this release.
Atlanta, GA (PRWEB) December 03, 2013
It looks like the Microsoft Nokia merger is getting the blessing of the US Government and the deal should be done in the next few months, according to Wireless Week, Dec. 2. What will happen with the Nokia brand going forward?
Tech analyst Jeff Kagan offers comment.
"This is a big deal for both Microsoft and Nokia. In fact this could be a big deal for the entire wireless industry if they can really catch on with the marketplace. Could they put pressure on the industry and change things? That's their hope, but first things first." Says Wireless analyst Jeff Kagan.
"There are many questions once this deal is done. The first is the name and the brand. Will they keep the Nokia brand name or simply have it become Microsoft? We have seen examples of this in the past. Just look at AT&T as one example." Says Principal analyst Kagan.
Around a decade ago there were many baby bells and wireless carriers in the marketplace. Consolidation was taking place. That's when one of the baby bells, SBC took the bold step of acquiring AT&T, then BellSouth then Cingular. SBC wrestled with questions about name and brand going forward.
Bottom line, the new company became AT&T. That was not enough however since the AT&T brand was old and tired. So they spent time rebuilding the brand as the new at&t. Today the company is one of the most successful brands in the business.
"That's the kind of result Microsoft is hoping for. So the first question is what about the name? Will it remain Nokia, or will it become Microsoft. Next, they have to revitalize the Microsoft brand. It's tired. That however will likely wait until the new CEO is in place." Says Kagan.
"All this means there might be a long distance between this first step of acquiring Nokia and the next step of renaming and rebranding the entire company. That may wait until the next CEO is in place. That is awkward, but that's the game they are playing. I wish them success." Says Kagan.
About Jeff Kagan
Jeff Kagan is a Technology Industry Analyst, consultant and columnist. He is regularly quoted by the media over the last 25 years.
He offers comment to reporters and journalists on wireless, telecom, Internet, cable television, IPTV and other tech news stories.
Kagan is also known as a Tech Analyst, Wireless Analyst, Telecom Analyst and Principal Analyst.
Reporters: Jeff Kagan sends comments by email to reporters and the media. If you would like to be added to this email list please send request by email.
Clients: Contact Jeff Kagan to discuss becoming a consulting client.
Contact: Jeff Kagan by email at jeff(at)jeffKAGAN(dot)com or by phone at 770-579-5810.
Visit his website: at jeffKAGAN.com to learn more and for disclosures.
Twitter: @jeffkagan