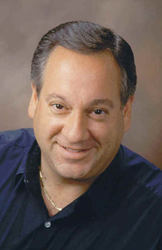 'Companies like Salesforce.com are new competitors forcing companies to cannibalize themselves during this cloud transition,' says Technology Industry Analyst Jeff Kagan.
Atlanta, GA (PRWEB) July 09, 2014
The Oracle transformation from a software licensor to a cloud software vendor will take roughly three years, but is necessary according to a story in Investors Business Daily, July 8.
SAP is one of Oracles biggest competitors as both face new pressure from a changing marketplace and move to the cloud.
Industry analyst Jeff Kagan offers comment.
"The tech industry has grown and changed, many times over the years. Waves of change continue today. Today it's moving toward the cloud. This is an entirely new and huge opportunity and risk for all players, new and old," says Technology analyst Jeff Kagan.
"Some brand name companies like Oracle and SAP and many other companies like Salesforce.com with new ideas are in the process of changing themselves to participate or even lead this new cloud sector. The cloud sector itself will go through enormous change as it matures over the next decade. This is an incredible opportunity for companies who hit the target. And a big hazard for those who miss," says Tech analyst Jeff Kagan.
The cloud SaaS (software as a service) model has users pay a monthly fee and the vendor maintains the software in data centers and on the network. This let's users have access to the software over the cloud using the Internet.
"The cloud is a completely new and different model that the industry is heading toward. This change will re-shape many companies including Oracle and SAP going forward. New competitors like Salesforce.com are rapidly gaining ground," says Wireless analyst Kagan.
"This is a transformation that Oracle and SAP need to accomplish if they are to remain competitive going forward. There are all sorts of competitors, new and old who are changing the space," says Principal analyst Kagan.
"This is a fundamental shift that will impact the entire business community, similar to the way the Internet did in the 1990's. This means completely reinventing the way revenues are earned. We are still in the very earliest chapters of this new story," says Kagan.
"This is all about cannibalization. However there is no choice. Either you cannibalize yourself, or you let a competitor do it to you. With that as a choice, what would you choose?" says Kagan.
About Jeff Kagan
Jeff Kagan is an industry analyst, consultant, columnist, author, speaker and futurist. He shares his opinion in many ways over 25 years. Helping to understand our changing world, technology, industry and competition.
He is regularly quoted by the media. He offers comment to reporters and journalists on wireless, telecom, Internet, cable television, IPTV and other tech news stories.
Kagan is known as a Technology Analyst, Tech Analyst, Wireless Analyst, Smartphone Analyst, Telecom Analyst, Telecom Industry Analyst and Principal Analyst.
Reporters: Jeff Kagan sends comments by email to reporters and the media. If you would like to be added to this email list please send request by email.
Companies and Clients: Contact Jeff Kagan to discuss briefing him or becoming a consulting client.
Contact: Jeff Kagan by email at jeff(at)jeffKAGAN(dot)com or by phone at 770-579-5810.
Visit his website: at jeffKAGAN.com to learn more.
Full Disclosure: Jeff Kagan is an independent industry analyst. He offers comment to the media on breaking news, announcements, technologies and the changing marketplace. He also writes columns and press releases offering comment, and is an author and speaker. He also works on a consulting basis sharing his opinion.
Twitter: Follow him at @jeffkagan