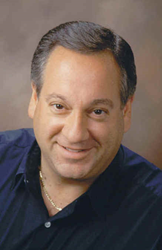 "Verizon Wireless is now joining AT&T Mobility with Cricket, Sprint and T-Mobile in this rapidly growing pre-paid segment", says Technology Industry Analyst Jeff Kagan
Atlanta, GA (PRWEB) July 06, 2014
AT&T Mobility acquired Leap Wireless with their pre-paid Cricket brand. Sprint and T-Mobile have also seen rapid growth in their pre-paid efforts. Pre-paid wireless 4G sales have been growing steadily. Now Verizon Wireless is joining them with their prepaid services as well, says Seeking Alpha, July 3.
Industry analyst Jeff Kagan offers comment.
"I guess to Verizon Wireless this is all a simple matter of, if you can't beat them, join them. Verizon is finally joining the 4G prepaid market. This segment is already in play as AT&T Mobility, Sprint and T-Mobile are already doing strong business in this segment," says Wireless analyst Jeff Kagan.
The wireless industry has gone through several different waves of change in the last few decades. This move to pre-paid 4G is one of the newest. This is one of the newest and fastest growing wireless segments.
"Pre-paid wireless has been around for the last couple decades. However prepaid service was always more expensive, per call or per minute. Plus yesterday pre-paid didn't have access to the fastest data services." Principal analyst Kagan.
"Things are changing. Today carriers see this is a solid direction customers are using, and competition is increasing. That's why carriers are making pre-paid more attractive to users," says Technology analyst Kagan.
"You would be amazed to see how far pre paid has come in just the last few years. Hand held devices are getting better and network speeds are getting faster. Pre-paid no longer means a flip phone. Today pre-paid is going smartphone and 4G network speeds," says Tech analyst Kagan.
These smartphones often cost much less than the higher powered devices on the post-paid side of the house. Post-paid still offers the top of the line smartphones, but a growing segment of customers would rather save money than have the newest or most powerful smartphone.
"The wireless industry is splitting up into slices like a pie. Now one more slice with Verizon Wireless joining the marketing frenzy," says Kagan.
About Jeff Kagan
Jeff Kagan is an industry analyst, consultant, columnist, author, speaker and futurist. He shares his opinion in many ways over 25 years. Helping to understand our changing world, technology, industry and competition.
He is regularly quoted by the media. He offers comment to reporters and journalists on wireless, telecom, Internet, cable television, IPTV and other tech news stories.
Kagan is known as a Technology Analyst, Tech Analyst, Wireless Analyst, Smartphone Analyst, Telecom Analyst, Telecom Industry Analyst and Principal Analyst.
Reporters: Jeff Kagan sends comments by email to reporters and the media. If you would like to be added to this email list please send request by email.
Companies and Clients: Contact Jeff Kagan to discuss briefing him or becoming a consulting client.
Contact: Jeff Kagan by email at jeff(at)jeffKAGAN(dot)com or by phone at 770-579-5810.
Visit his website: at jeffKAGAN.com to learn more.
Full Disclosure: Jeff Kagan is an independent industry analyst. He offers comment to the media on breaking news, announcements, technologies and the changing marketplace. He also writes columns and press releases offering comment, and is an author and speaker. He also works on a consulting basis sharing his opinion.
Twitter: Follow him at @jeffkagan