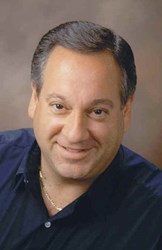 Technology Industry Analyst Jeff Kagan is available to speak with reporters, or may be quoted through this release.
Atlanta, GA (PRWEB) October 15, 2013
Qualcomm is one of the more successful companies in the wireless space, however most customers are not familiar with their name and brand since they are a business-to-business company and their tech is inside popular wireless phones, says Ad Age, Oct 15.
Tech analyst Jeff Kagan offers comment.
"Qualcomm used to be in the consumer space. They made wireless phones back in the 1990's. Then they decided to change their business model and focus more on the insides of the devices. Their customer changed from the consumer, to other handset makers who today currently use their technology," says Principal analyst Jeff Kagan.
"Today Qualcomm is one of the strongest companies in the wireless space with a very strong business brand. Yet the average customer never heard of them. Apparantly Qualcomm wants to change that. Their desire to be known is understandable, but means transforming their brand once again. And there are no guarantees of success as they compete with other big brands like Apple, Google and Samsung who own the space today with roughly 90 percent market share," says Industry analyst Kagan.
Qualcomm wants to expand and be connected to smartphones, tablets and smartwatches the way Intel is connected to the computer. It hired Anand Chandrasekher from Intel about a year ago as their first Chief Marketing Officer.
"That's a great sign, but is it enough? Intel grew up with the computer business. However the challenge for Qualcomm is greater since they are not longer known on the consumer side of the wireless space. They must re-create the wheel all over again," says Kagan.
In the Ad Age article, Dan Novak, Qualcomm VP of marketing, public relations and communications says consumers are caring more about the technology inside of their many devices. And in that world Qualcomm is an unknown brand.
As an analyst and consultant, Jeff Kagan has followed and worked with so many companies over the last several decades and he says only a few of them actually did a great job of building and expanding their brand in this space. The rules change every few years. Six years ago we started down the path of this smartphone path. Now it includes tablets and even smartwatches.
"Qualcomm has already jumped into the consumer space with the announcement of their new Toq smartwatch with a lukewarm reception. Qualcomm Toq will compete with the also brand new Samsung Galaxy Gear smartwatch and Sony SmartWatch 2. These are two competitors with strong consumer brand names. More will follow," says Kagan.
"If Qualcomm wants to enter the consumer marketing space, they need a strong consumer brand name. While Qualcomm has a very strong brand name in the business-to-business side, they no longer do in the consumer side. Not yet anyway. And that's their challenge," says Kagan.
"If Qualcomm is going to succeed as a consumer company they absolutely need to update and expand their brand. Otherwise they will fail. It's that simple. The customer needs to understand who they are and want to own their stuff. Just like Apple and Google. It's a brand war over and above everything else. They will either win or lose depending on the brand," says Kagan.
"Qualcomm is a great company with a very strong brand on the business side. However moving into the consumer space is a completely different set of criteria. Consumer success is not guaranteed. Just ask companies like Blackberry, Nokia and Motorola. Let's hope they understand the warm and fuzzies about the consumer space. We'll see," says Kagan.
About Jeff Kagan
Jeff Kagan is a Technology Industry Analyst, consultant and columnist who is regularly quoted by the media over 25 years.
He offers comment to reporters and journalists on wireless, telecom, Internet, cable television, IPTV and other tech news stories.
Kagan is also known as a Tech Analyst, Wireless Analyst, Telecom Analyst and Principal Analyst.
Reporters: Jeff Kagan sends comments by email to reporters and the media. If you would like to be added to this email list please send request by email.
Clients: Contact Kagan to discuss becoming a client. He has worked with many companies as consulting clients.
Contact: Jeff Kagan by email at jeff(at)jeffKAGAN(dot)com or by phone at 770-579-5810.
Visit his website: at jeffKAGAN.com to learn more and for disclosures.
Twitter: @jeffkagan