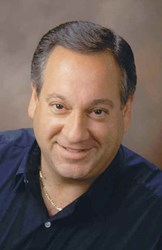 Technology Industry Analyst Jeff Kagan is available to speak with reporters, or may be quoted through this release.
Atlanta, GA (PRWEB) November 08, 2013
Qualcomm, the world's largest supplier of silicon to smartphones, warns it's growth rate would slow next year due to increases in sales of less expensive phones, among other reasons, says Bloomberg, Nov. 7.
Tech analyst Jeff Kagan offers comment.
"Qualcomm has been an industry leader for quite a long time, but they are warning that industry changes may affect their growth rate next year," says Principal analyst Jeff Kagan.
Qualcomm CEO Paul Jacobs said looking at fiscal 2014, we are expecting solid growth, but at a lower rate than we delivered in the last few years. He says there are many reasons including the strong year they just completed. He also said in 2014 Qualcomm will face mix and demand factors, which they currently expect will moderate growth.
Jacobs said the things that made Qualcomm successful, smartphones and computers remain solid. Growth will just be slower.
"Qualcomm cannot single handedly steer the direction of the industry. As the industry moves more toward less smart phones it will have an impact on different companies in different ways. There are other markets in other countries worldwide that are on a different point in their growth path. I would thing those countries could provide more opportunity for Qualcomm growth," says analyst Kagan.
"Another question is will Qualcomm play any role in Blackberry's future? We'll have to wait and see. So far Qualcomm is still one of the strongest companies in the space. That won't change. However the rate of growth looks like it will slow next year. We'll keep our eyes on it and see what kind of impact that will have on the company," says Kagan.
About Jeff Kagan
Jeff Kagan is a Technology Industry Analyst, consultant and columnist. He is regularly quoted by the media over the last 25 years.
He offers comment to reporters and journalists on wireless, telecom, Internet, cable television, IPTV and other tech news stories.
Kagan is also known as a Tech Analyst, Wireless Analyst, Telecom Analyst and Principal Analyst.
Reporters: Jeff Kagan sends comments by email to reporters and the media. If you would like to be added to this email list please send request by email.
Clients: Contact Jeff Kagan to discuss becoming a consulting client.
Contact: Jeff Kagan by email at jeff(at)jeffKAGAN(dot)com or by phone at 770-579-5810.
Visit his website: at jeffKAGAN.com to learn more and for disclosures.
Twitter: @jeffkagan