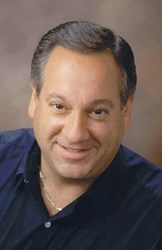 Technology Industry Analyst Jeff Kagan is available to speak with reporters, or may be quoted through this release.
Atlanta, GA (PRWEB) November 03, 2013
RingCentral is one of the new, cloud based telecom companies which went public a few months ago at the end of September 2013, according to Forbes, 9/26/13. They will report their quarterly earnings Tuesday evening.
Tech analyst Jeff Kagan offers comment on this company.
RingCentral is one of the interesting new competitors in the VoIP telecom space. They sell telephone service over the Internet rather than over the phone network. They have been in business since 1999. As they have grown, they have changed their focus. Today, they focus on VoIP.
"If RingCentral handles this correctly, they could grow into one of the leaders in the new world of VoIP. There are plenty of smaller and larger competitors in the same space. So success is not a forgone conclusion by any stretch of the imagination. But VoIP is still young and is still growing rapidly and lot's of change is ahead. So the future potential is there, if they can make the right moves going forward," says Principal analyst Kagan.
Today, RingCentral competes with other VoIP providers, large and small including the baby bells like AT&T, Verizon and CenturyLink. They also compete with the cable television companies like Comcast, Time Warner Cable and Cox. They also compete with other companies like tw telecom.
They also compete with smaller VoIP players like Vocalocity, which was just acquired by Vonage. They want to be a heavy hitter in this space as well. Plus there are many other competitors, large and small like Google Voice, Skype, Grasshopper, 8x8, VoIP.com and many others.
"RingCentral is easy to use and to manage. It let's business users scale up and down quickly and easily. It offers advanced IP-PBX features. It's app let's users have remote control for better management. It also offers good support." Says Kagan.
RingCentral is aimed at the small and mid size business community. They provide a cloud telecom service called VoIP PBX. It is flexible and comes with many calling features. They have more than 300,000 business customers.
"Now that RingCentral is a public company it will be very interesting to watch them grow going forward. This could either be a big success or a disappointment for investors. We'll have to wait and see. To date, I would say the company appears to be doing strong business with their customer base. That's a good start," says Kagan.
About Jeff Kagan
Jeff Kagan is a Technology Industry Analyst, consultant and columnist. He is regularly quoted by the media over the last 25 years.
He offers comment to reporters and journalists on wireless, telecom, Internet, cable television, IPTV and other tech news stories.
Kagan is also known as a Tech Analyst, Wireless Analyst, Telecom Analyst and Principal Analyst.
Reporters: Jeff Kagan sends comments by email to reporters and the media. If you would like to be added to this email list please send request by email.
Clients: Contact Jeff Kagan to discuss becoming a consulting client.
Contact: Jeff Kagan by email at jeff(at)jeffKAGAN(dot)com or by phone at 770-579-5810.
Visit his website at jeffKAGAN.com to learn more and for disclosures.
Twitter: @jeffkagan