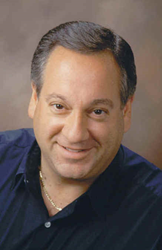 "This Samsung Galaxy Alpha is carried on AT&T Mobility exclusively." Says Industry Analyst Jeff Kagan
Atlanta, GA (PRWEB) November 11, 2014
The new Samsung Galaxy Alpha smartphone was recently introduced exclusively on AT&T Mobility.
Wireless analyst Jeff Kagan offers comment.
"This is one of Samsungs best smartphones ever. Finally Samsung has introduced a solid, metal framed device that performs well, is a great size, and has great battery life." Says Technology analyst Jeff Kagan.
"While the Samsung Galaxy and Apple iPhone line have the vast majority of market share, the Galaxy has always felt lightweight and plastic compared to the more solid iPhone. It looks like Samsung has finally gotten the message. This new Galaxy Alpha is a very solid, yet lightweight device." Says Tech Analyst Kagan.
Users typically choose either the Samsung or Apple phones and tablets as their favorites. These devices and operating systems may look similar in pictures, but operate very differently. Users typically love one and not the other.
"After last weeks AT&T industry analyst meeting, I was given one of these phones to test. So far, I have to say, I really like this new device. As a wireless analyst I get many smartphones to test and try from many wireless carriers and handset makers. So my opinion is based on testing loads of different devices and carriers. I have to say, this may be Samsungs best Galaxy to date." Says Technology Industry Analyst Jeff Kagan.
"The Galaxy Alpha is one of Samsungs brand new, ultra thin, metal smartphones with an impressive 4.7 inch screen. The metal frame feels better than most of Samsungs previous devices. It feels solid. How a device feels makes a big difference. This feels good in the hand." Says Kagan.
This AT&T Samsung Galaxy Alpha has a long lasting battery which lasts longer than most other smartphones. It has a 12 megapixel rear camera and a 2.1 megapixel front camera. It has a fingerprint scanner used to unlock the smartphone. It has Samsungs health apps including their heart rate sensor.
Plus all the traditional Samsung features and apps all seem to be there and work in the traditional Samsung Google Android way.
"Whether you decide to choose a Samsung Galaxy, Apple iPhone, Microsoft Lumia, HTC One or other smartphone, all comes down to which operating system design you prefer. They are all different. If you love the Apple iPhone, the Samsung Galaxy Alpha may not be for you. However if you like the Samsung Galaxy phones, or other Google Android based phone, then this device may be just what you are looking for." Says Tech analyst Kagan.
About Jeff Kagan
Jeff Kagan is an industry analyst, consultant, columnist, author, speaker and futurist. He shares his opinion and views in many different ways over 25 years. His goal is to help you better understand our changing world, technology, industry and competition.
He is regularly quoted hundreds of times every year by the media. He writes two weekly columns and a daily press release on companies, technologies, competition and the changing industry.
He offers comment on wireless, telecom, Internet, cable television, IPTV and other tech news stories.
Kagan is known as a Technology Analyst, Tech Analyst, Wireless Analyst, Smartphone Analyst, Telecom Analyst, Telecom Industry Analyst and Principal Analyst.
Reporters: Jeff Kagan sends comments by email to reporters and the media. If you would like to be added to this email list please send request by email.
Companies and Clients: Contact Jeff Kagan to discuss setting up an "analyst briefing" or becoming a consulting client.
Contact: Jeff Kagan by email at jeff(at)jeffKAGAN(dot)com or by phone at 770-579-5810.
Visit his website: at jeffKAGAN.com to learn more.
Full Disclosure: Jeff Kagan is an independent industry analyst. He offers comment to the media on breaking news, announcements, technologies and the changing marketplace. He also writes columns and press releases offering comment, and is an author and speaker. Kagan earns a living as a consultant, analyst, speaker and author.
Twitter: Follow him at @jeffkagan