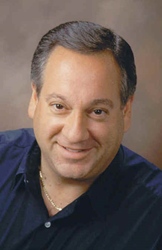 "Sprint Cut Your Bill in Half campaign appears to be successful for Sprint. What's next, asks Technology Industry Analyst Jeff Kagan
Atlanta, GA (PRWEB) December 28, 2014
Industry analyst Jeff Kagan offers comment on the state of Sprint recovery to date and what we can expect to see in 2015.
Over the last decade Sprint, the nations number three wireless network has been struggling. Over the last few years under CEO Dan Hesse, Sprint regained control. The ship was stable, which was a big feat in itself. However strong growth had not begun yet.
Then a year and a half ago, the majority of Sprint was acquired by Masayoshi Son of Softbank. Next, he tried to acquire T-Mobile, however that was denied by US regulators.
After that rapid changes in management have been taking place to set Sprint on rapid recovery. CEO Dan Hesse was replaced by new CEO Marcelo Claure. A few weeks ago under Claure, many Sprint executives were moved or replaced.
"What we see today is the New Sprint. Sprint today is a company who is rapidly changing and reinventing itself. Sprint is not longer the same company. It is quickly becoming a new company. This holds promise. Next they must start to see success." Says Wireless Analyst Jeff Kagan.
"This kind of change takes effort and time. They must turn the ship in a new direction for rapid growth. Because of that we must give them the time they need. However I think if they do a good job, we should start to see growth in 2015." Says Telecom Analyst Kagan.
The first good sign of positive movement came a few weeks ago with their new offering called Cut Your Bill in Half. This is trying to win customers from AT&T Mobility and Verizon Wireless. This is a holiday promotion and the offer will likely expire in January.
"There has been no official report, but from what I have read, this may be the first really successful program for Sprint in a long time. If so then this is the first really good news from Sprint in a long time. The next question is what will Sprint do next?" Asks Kagan.
"What Sprint needs to do is more of this on an ongoing basis. They need to expand their brand to say they are the network for cost conscious users. That means they need to use advertising and public relations to build this new marketplace awareness for the new company." Says Kagan.
"Sprint has a rare opportunity to remake itself and it's brand in the mind of the customer. That should be the primary goal for 2015. In a years time, as the Sprint recovery progresses, they could solidly rebuild their brand in the mind of the marketplace. This would allow Sprint to lay the foundation for growth going forward." Says Kagan.
"Will Sprint be successful at this going forward? That's the big question. We'll have to wait and see. However this is a unique opportunity they have right now." Says Kagan.
"I look forward to closely following Sprint, and commenting on their progress going forward here in my press releases, columns and interviews with the media. Let's hope that one year from today Sprint will have seen a year of stability and growth, setting the stage for a strong future." Says Kagan.
About Jeff Kagan
Jeff Kagan is an industry analyst, consultant, columnist, author, keynote speaker and futurist. He shares his opinion and views in many different ways over 25 years. His goal is to help you better understand our changing world, technology, industry and competition.
He is regularly quoted hundreds of times every year by the media. In fact tens of thousands of times over the last twenty five years.
Kagan writes two weekly columns and a daily press release on companies, technologies, competition and the changing industry.
He offers comment on wireless, telecom, Internet, cable television, IPTV and other tech news stories including Mobile Pay, Cloud, Internet of Things or IoT, M2M and more.
Kagan is known as a Technology Analyst, Tech Analyst, Wireless Analyst, Cloud Analyst, Smartphone Analyst, Telecom Analyst, Telecom Industry Analyst and Principal Analyst.
He is also a keynote speaker and public speaker. His speeches are on topics including State of the Industry, challenges and opportunities, changing technology, competition, services, winners and losers, why and what we can expect going forward.
Reporters: Jeff Kagan sends comments by email to reporters and the media. If you would like to be added to this email list please send request by email.
Companies and Clients: Contact Jeff Kagan to discuss setting up an "analyst briefing" or becoming a consulting client.
Contact: Jeff Kagan by email at jeff(at)jeffKAGAN(dot)com or by phone at 770-579-5810.
Visit his website: at jeffKAGAN.com to learn more.
Full Disclosure: Jeff Kagan is an independent industry analyst. He offers comment to the media on breaking news, announcements, technologies and the changing marketplace. He also writes columns and press releases offering comment, and is an author and speaker. Kagan earns a living as a consultant, analyst, speaker and author.
Twitter: Follow him at @jeffkagan