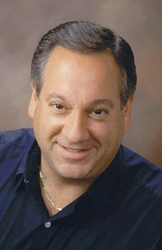 New Sprint CEO Marcelo Claure had a great first quarter, says Technology Industry Analyst Jeff Kagan
Atlanta, GA (PRWEB) January 08, 2015
Sprint is showing good performance in their preliminary numbers for the fourth quarter of 2014 with postpaid growth, says Wireless Week, Jan 8.
Industry analyst Jeff Kagan offers comment.
"Congratulations Sprint. Good performance this past quarter. It's hard to make long term predictions from one quarters performance, but it looks like new Sprint CEO Marcelo Claure has hit a home run during his first quarter. Not bad. Not bad at all." Says Wireless Analyst Jeff Kagan.
The next question is can Sprint keep up this brand new winning streak?
One way to answer that question is to see what Sprint did during this last quarter. They are seeing strong postpaid subscriber growth on a number of new and creative promotions and plans.
The next question is can and will that continue?
"These new promotions were from the mind of new CEO Marcelo Claure. And while there are no guarantees of long-term success yet at this very early stage, this is a very good first quarter performance." Says Telecom Analyst Kagan.
"I look forward to keeping my eyes on Sprint and talking about their long-term recovery if that is indeed what we see starting to happen. This is the first of many steps for Sprint. They have quite a bit of work to do, but this is a good start." Says Kagan.
About Jeff Kagan
Jeff Kagan is an industry analyst, consultant, columnist, influencer, author, keynote speaker and futurist.
He shares his opinion and views in many different ways over 25 years. His goal is to help you better understand our changing industry, technology and competition.
Kagan is quoted by the media daily. He writes two weekly columns and a daily press release on companies, technologies, competition and the changing industry. He is also a keynote speaker and author.
He follows and offers comment on wireless, telecom, Internet, cable television, IPTV and other tech news stories including Mobile Pay, Cloud, Internet of Things or IoT, M2M and more.
Kagan is a key influencer known as a Technology Analyst, Tech Analyst, Wireless Analyst, Cloud Analyst, Smartphone Analyst, Telecom Analyst, Telecom Industry Analyst and Principal Analyst.
His speeches are on topics including State of the Industry, challenges and opportunities, changing technology, competition, services, winners and losers, why and what we can expect going forward.
Reporters: Jeff Kagan sends comments by email to reporters and the media. If you would like to be added to this email list please send request by email.
Companies and Clients: Contact Jeff Kagan to discuss setting up an "analyst briefing" or becoming a consulting client.
Contact: Jeff Kagan by email at jeff(at)jeffKAGAN(dot)com or by phone at 770-579-5810.
Visit his website: at jeffKAGAN.com to learn more.
Full Disclosure: Jeff Kagan is an independent industry analyst. He offers comment to the media on breaking news, announcements, technologies and the changing marketplace. He also writes columns and press releases offering comment, and is an author and speaker. Kagan earns income as a consultant, analyst, speaker and author.
Twitter: Follow him at @jeffkagan