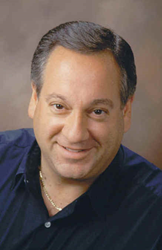 'Deals like this will keep all wireless competitors in the race with the same level of high speed wireless data services,' says Technology Industry Analyst Jeff Kagan
Atlanta, GA (PRWEB) June 20, 2014
Sprint signed LTE roaming agreements with twelve regional and rural wireless operators nationwide giving them the ability to offer LTE in locations around the USA, says FierceWireless, June 17.
Industry analyst Jeff Kagan offers comment.
"I like to see this. The wireless industry has acted in a responsible manner for years. This lets other wireless carriers give their customers a nationwide network with LTE data speeds. A few years ago this was a concern. However this deal with Sprint will give all these carriers the ability to deliver the speed their customers want, on a nationwide basis, immediately. That's powerful," says Wireless Analyst Jeff Kagan.
"This deal lets all these carriers stay competitive in a very competitive industry," says Principal analyst Kagan.
The regional and local carriers in this deal are C Spire Wireless, SouthernLINK Wireless, Nex-Tech Wireless, Flat Wireless, SI Wireless (MobileNation), Inland Cellular, Illinois Valley Cellular, Carolina West Wireless, James Valley Telecommunications, Vtel Wireless and Phoenix Wireless.
The Rural Roaming Preferred Program was developed by Sprint with the Competitive Carriers Association. It is designed to expand LTE roaming.
At the same time CCA members are allowed to sign reciprocal roaming agreements with Sprint.
Sprint and NetAmerica Alliance also formed the Small Market Alliance for Rural Transformation (SMART). This also let's carriers provide LTE to their communities.
"This gives all wireless competitors exactly what they need to remain competitive in the industry… speed on a nationwide footprint. Going forward it looks like it's all about data speed. While many carriers have a good footprint on their own, very few actually have a full nationwide footprint. So carriers always strike deals with each other to fill out their footprint. These deals help keep all carriers even with each other on the ability to deliver service to the customer," says Technology analyst Kagan.
"So other carriers have also started doing this same thing, giving the nations second tier wireless carriers the ability to remain competitive on a nationwide basis. This illustrates how the wireless industry is mature and forward thinking," says Tech analyst Kagan.
About Jeff Kagan
Jeff Kagan is an industry analyst, consultant, columnist, author, speaker and futurist. He shares his opinion in many ways over 25 years. Helping to understand our changing world, technology, industry and competition.
He is regularly quoted by the media. He offers comment to reporters and journalists on wireless, telecom, Internet, cable television, IPTV and other tech news stories.
Kagan is known as a Technology Analyst, Tech Analyst, Wireless Analyst, Smartphone Analyst, Telecom Analyst, Telecom Industry Analyst and Principal Analyst.
Reporters: Jeff Kagan sends comments by email to reporters and the media. If you would like to be added to this email list please send request by email.
Companies and Clients: Contact Jeff Kagan to discuss briefing him or becoming a consulting client.
Contact: Jeff Kagan by email at jeff(at)jeffKAGAN(dot)com or by phone at 770-579-5810.
Visit his website: at jeffKAGAN.com to learn more.
Full Disclosure: Jeff Kagan is an independent industry analyst. He offers comment to the media on breaking news, announcements, technologies and the changing marketplace. He also writes columns and press releases offering comment, and is an author and speaker. He also works on a consulting basis sharing his opinion.
Twitter: Follow him at @jeffkagan