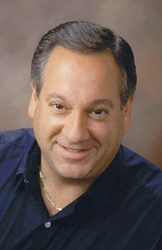 "The new Sprint will introduce disruptive prices next week in a move, that if successful could stir things up in the wireless industry." Technology Industry Analyst Jeff Kagan
Atlanta, GA (PRWEB) August 15, 2014
Sprint Corp will implement very disruptive prices next week according to new CEO Marcelo Claure, according to a company wide meeting, says Reuters, Aug 14.
Industry analyst Jeff Kagan offers comment.
"Marcelo Claure has only been CEO of Sprint for a few days, but already it sounds like he is getting ready to start shaking things up in the wireless industry." Says Wireless Analyst Jeff Kagan.
"Does this mean Sprint is ready to start making some industry waves? I think Sprint can turn themselves around as quickly at T-Mobile has done over this last year if they take the right steps going forward. And it sounds like the first of many shots is getting ready to be fired." Says Technology analyst Kagan.
"Claure says the first thing Sprint will do is cut prices. That will be followed by completing the network rebuild, reducing operational costs and hopefully reintroducing the refreshed Sprint brand on the nations wireless stage." Says Tech Analyst Kagan.
Claure wants to make changes to the companies wireless plans to make sure they are simple and attractive.
"Cutting prices may be a very good start. Sprint has been through many changes in the last several years. Previous CEO Dan Hesse saved the company when he arrived six years ago. He stopped the bleeding and now Sprint is stable. This is the base that new CEO Claure is going to launch the new Sprint from." Says Principal analyst Kagan.
"We don't yet know exactly what the New Sprint will look like going forward, but we are starting to understand that this will not be the same company. It will be a much more aggressive and forward thinking company. The New Sprint. And if successful it will play a role in changing the wireless industry going forward." Says Kagan.
"So for now we just sit and wait to see what Sprint is about to introduce in the first step of their coming out party. I am not sure either, but we may be getting ready for the beginning of the Sprint comeback launch." Says Kagan.
"This is kind of exciting. What happens after this is the next question. Stay tuned." Says Kagan.
About Jeff Kagan
Jeff Kagan is an industry analyst, consultant, columnist, author, speaker and futurist. He shares his opinion in many ways over 25 years. Helping to understand our changing world, technology, industry and competition.
He is regularly quoted by the media. He offers comment to reporters and journalists on wireless, telecom, Internet, cable television, IPTV and other tech news stories.
Kagan is known as a Technology Analyst, Tech Analyst, Wireless Analyst, Smartphone Analyst, Telecom Analyst, Telecom Industry Analyst and Principal Analyst.
Reporters: Jeff Kagan sends comments by email to reporters and the media. If you would like to be added to this email list please send request by email.
Companies and Clients: Contact Jeff Kagan to discuss briefing him or becoming a consulting client.
Contact: Jeff Kagan by email at jeff(at)jeffKAGAN(dot)com or by phone at 770-579-5810.
Visit his website: at jeffKAGAN.com to learn more.
Full Disclosure: Jeff Kagan is an independent industry analyst. He offers comment to the media on breaking news, announcements, technologies and the changing marketplace. He also writes columns and press releases offering comment, and is an author and speaker. He also works on a consulting basis sharing his opinion.
Twitter: Follow him at @jeffkagan