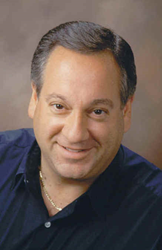 "This is Sprints first move under new CEO Marcelo Claure. I think we'll start to see more of these new deals going forward." Says Technology Industry Analyst Jeff Kagan
Atlanta, GA (PRWEB) August 18, 2014
"Sprint Family Share Pack" was introduced today says their press release, Aug 18.
Industry analyst Jeff Kagan offers comment.
"Since new CEO Marcelo Claure took the reins at Sprint one week ago, we have been wondering what to expect next. Now we have the first word. Claure is very quickly changing Sprint. It appears he wants Sprint to be the low cost leader with double the data." Says Wireless Analyst Jeff Kagan.
Under Claure, the "Sprint Family Share Pack" was introduced today. This may be the first of many big changes at the wireless carrier meant to jump-start growth.
"Sprint says this new plan offers double the data at a lower price than other top wireless competitors. This should get the attention of the slice of the customer pie who is looking for more data and lower pricing." Says Kagan.
"It looks like Claure is wasting no time getting to work transforming Sprint. This is an innovative plan taking a key service that customers know about and tweaking it to make it extra attractive. This is the kind of move that Sprint needs to make at this point to attract the attention of customers. In fact I suspect we will see more of this from Sprint as we go forward." Says Technology Analyst Kagan.
"This move was quick and bold. Claure has only been sitting on the CEO chair one week. It looks like we are starting to see a new approach to the market from Sprint. We will have to wait a quarter or so to see what kind of progress they are making with this new approach and who they are taking customers from, but this is a good start." Says Tech Analyst Kagan.
"If this is to make a long-term difference at Sprint they need to stay on the radar. They need to keep making news. They need to regularly introduce new pricing and service plans to challenge the industry. They need to really focus on staying on page one. That means they need to stay top of mind with regular press releases and activity with the media." Says Telecom Analyst Kagan.
"If Sprint can do just that, it will make a big difference with their longer-term growth. The wireless industry is very loud. Every successful carrier is part of that noise." Says Kagan.
Consider what has been happening at T-Mobile during the last year under a new CEO. They challenge traditional ideas and have finally started to grow again.
"I think Sprint is setting up the same kind of success track. In fact the same quick success could happen at Sprint now. Between new CEO Marcelo Claure and Masayoshi Son, CEO of Softbank, Sprint has a brand new growth opportunity sitting right in front of it. The marketplace realizes Sprint is new company with new thinking and a new opportunity for success." Says Kagan.
"Whether Sprint achieves long-term success depends on whether Claure and Son can keep up this level of excitement in the marketplace. That means coming up with creative and attractive new ideas in the way wireless is sold. It also means doing an excellent job with public relations to keep stoking the fire of growth." Says Kagan.
"This is one of those moments where Sprint must really embrace this growth opportunity." Says Kagan.
Sprint has done a good job of improving network performance over the last few years under previous CEO Dan Hesse. Plus the money that Softbank has invested really made a difference during this last year as well.
"Now the new CEO Marcelo Claure has his work cut out for him. The company and the network are ready. If they hit this right, we could be watching the remaking of Sprint start right now. Stay tuned." Says Kagan.
"This first move is impressive from Sprint. I think it will be attractive to a slice of the consumer pie. I think this will have less of an impact on AT&T and Verizon at this early stage and more of an impact on T-Mobile, who is marketing to the same cost-conscious customer. We'll have to see how this plays out." Says Kagan.
About Jeff Kagan
Jeff Kagan is an industry analyst, consultant, columnist, author, speaker and futurist. He shares his opinion in many ways over 25 years. Helping to understand our changing world, technology, industry and competition.
He is regularly quoted by the media. He offers comment to reporters and journalists on wireless, telecom, Internet, cable television, IPTV and other tech news stories.
Kagan is known as a Technology Analyst, Tech Analyst, Wireless Analyst, Smartphone Analyst, Telecom Analyst, Telecom Industry Analyst and Principal Analyst.
Reporters: Jeff Kagan sends comments by email to reporters and the media. If you would like to be added to this email list please send request by email.
Companies and Clients: Contact Jeff Kagan to discuss briefing him or becoming a consulting client.
Contact: Jeff Kagan by email at jeff(at)jeffKAGAN(dot)com or by phone at 770-579-5810.
Visit his website: at jeffKAGAN.com to learn more.
Full Disclosure: Jeff Kagan is an independent industry analyst. He offers comment to the media on breaking news, announcements, technologies and the changing marketplace. He also writes columns and press releases offering comment, and is an author and speaker. He also works on a consulting basis sharing his opinion.
Twitter: Follow him at @jeffkagan