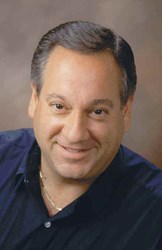 Technology Industry Analyst Jeff Kagan is available to speak with reporters, or may be quoted through this release.
Atlanta, GA (PRWEB) October 30, 2013
Sprint Corp. and its new owner Softbank are demonstrating the future of what its wireless network will look like in the future, in Silicon Valley today says the Wall Street Journal's Marketwatch, Oct. 30.
Wireless analyst Jeff Kagan offers comment.
"We have been waiting to see what the new Sprint under Softbank would look like. Now we may get our first clue. Speed and new devices." Says Tech analyst Jeff Kagan.
"Today AT&T and Verizon have roughly 70 percent of the marketplace. Sprint and T-Mobile are number three and four and have been struggling for growth in recent years. Sprint is showing off what may become one of their key strengths when they are eventually ready for market, and that is speed." Says Principal analyst Kagan.
Sprint is not alone. Speed is becoming one of the key's ingredients of future success in both wireline and wireless. It started with Google Fiber in Kansas City. So far that seems successful so they are planning other cities. AT&T is doing the same thing in the Austin Texas area. C Spire is doing the same in the Mississippi area for their customers.
"So we are in the very early stages of turning up the speed in community after community. This will be one of the important keys to success going forward. New devices could also be interesting. So I am happy to see Sprint saying they are heading in that direction. That's the good news. However by the time they get there, competitors will also be there with their very fast networks speeds and new devices as well. So competition will continue to be fierce." Says Kagan.
"Internet speeds come in two varieties, wireless and wireline. Both are important and both will continue to increase. Sprint is doing the right thing with their show in Silicon Valley. They are saying to the marketplace that they will be a player. They are keeping themselves on the map. That's the good news. I just hope they don't take too long to get there. The sooner the better." Says Kagan.
"We expect quite a bit from Softbank after the Sprint acquisition. There has been quite a bit of noise. Now we are waiting to see some action. The question is will Softbank change Sprint to be a stronger competitor in new ways, or will Sprint remain a quiet third place competitor? We'll have to wait and see. This high speed show off is good, but it does not answer that question yet." Says Kagan.
About Jeff Kagan
Jeff Kagan is a Technology Industry Analyst, consultant and columnist. He is regularly quoted by the media over the last 25 years.
He offers comment to reporters and journalists on wireless, telecom, Internet, cable television, IPTV and other tech news stories.
Kagan is also known as a Tech Analyst, Wireless Analyst, Telecom Analyst and Principal Analyst.
Reporters: Jeff Kagan sends comments by email to reporters and the media. If you would like to be added to this email list please send request by email.
Clients: Contact Jeff Kagan to discuss becoming a consulting client.
Contact: Jeff Kagan by email at jeff(at)jeffKAGAN(dot)com or by phone at 770-579-5810.
Visit his website: at jeffKAGAN.com to learn more and for disclosures.
Twitter: @jeffkagan