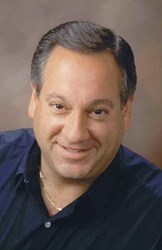 Technology Industry Analyst Jeff Kagan is available to speak with reporters, or may be quoted through this release.
Atlanta, GA (PRWEB) October 31, 2013
Sprint announced they are launching their faster speed wireless data network starting in five cities. It is called Sprint Spark.
Tech analyst Jeff Kagan issued a press release on this story yesterday, Oct 30. There is also a story at the Wall Street Journal, Oct 31.
Jeff Kagan offers additional comment.
"Ever since the Sprint Softbank merger was complete, we have been waiting for some sign of what the new company would look like going forward. We got the first sign yesterday. Sprint and Softbank introduced us to their future. It is a very fast wireless Internet connection called Sprint Spark," says Wireless analyst Kagan.
Sprint launched their "Spark" network with very fast speeds in five cities. Sprint may have had their troubles in recent years, but they also do have more wireless spectrum than every other wireless carrier including AT&T Mobility and Verizon Wireless.
This high-speed Spark network will have limited availability initially, starting in five markets, New York, Los Angeles, Chicago, Tampa and Miami.
Sprint will also offer three new Spark devices from LG and Samsung that will be able to access these speeds. More devices will be made available going forward. Users cannot access the fast network with existing devices.
Whether or not you get this high speed depends on where you are in those cities. Spark speed and signal is not everywhere. It is just in the very early stages.
Sprint says they plan to cover roughly 100 million users by the end of 2014. Their new network technology promises users will get speeds up to four time faster than LTE networks currently in use around the country.
"While this is very exciting to think about, there are two caveats. One is it will take a while before Sprint can roll this speed out to large parts of their network. Two, by the time Sprint delivers this speed to their customers, their competitors like AT&T, Verizon, T-Mobile, US Cellular, C Spire and others will be working on rolling out their own very fast 5G technology," says Principal analyst Kagan.
"So whether or not Sprint will have a real competitive advantage is yet to be seen. However, this is great to see Sprint working hard to come back again. Success in wireless is as much about perception as it is about reality. Sprint must change the perception of what people think about when they think about Sprint. Event's and news like this will help Sprint improve their perception and that can only be helpful to them," says Kagan.
"One more thought. Sprint Spark will also offer high definition voice. This is supposedly a much higher quality voice call than traditional wireless. So could Sprint actually break out their old advertising from the early 1990's with the pin drop to illustrate the excellent quality? True that was for wireline and this is now for wireless, but they can update it, can't they?," suggests Kagan with a smile.
About Jeff Kagan
Jeff Kagan is a Technology Industry Analyst, consultant and columnist. He is regularly quoted by the media over the last 25 years.
He offers comment to reporters and journalists on wireless, telecom, Internet, cable television, IPTV and other tech news stories.
Kagan is also known as a Tech Analyst, Wireless Analyst, Telecom Analyst and Principal Analyst.
Reporters: Jeff Kagan sends comments by email to reporters and the media. If you would like to be added to this email list please send request by email.
Clients: Contact Jeff Kagan to discuss becoming a consulting client.
Contact: Jeff Kagan by email at jeff(at)jeffKAGAN(dot)com or by phone at 770-579-5810.
Visit his website: at jeffKAGAN.com to learn more and for disclosures.
Twitter: @jeffkagan