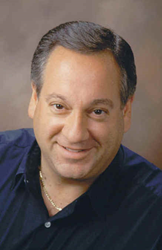 Sprint is making itself more attractive by extending their offer to cover all switching costs to them, says Technology Industry Analyst Jeff Kagan
Atlanta, GA (PRWEB) March 15, 2015
Sprint is expanding their offer and now covers all costs for customer switching to them, says CNET.com, Mar. 13.
Industry analyst Jeff Kagan offers comment.
"It's good to see how Sprint keeps punching their way back on to the map and how they are becoming more attractive to more users." Says Wireless Analyst Kagan.
"Sprint has been trying different methods to win market share in recent months. They have been making some very creative offers to the marketplace, which really seem to be catching on with a growing slice of the customer pie." Says Telecom Analyst Kagan.
This Sprint announcement expands their current offer where they will now cover all switching costs. Their previous offer covered $350 worth of switching costs which was enough to cover most costs.
"Now Sprint says they will cover all switching costs, making them even more attractive to a larger slice of the customer pie." Says Tech Analyst Kagan.
"Since Sprint has improved their network, they are now rebooting their marketing engines to attract a growing customer base again. They have shown initial success in recent months since they started this new marketing effort." Says Kagan.
"I see the best long-term goal being every major wireless carrier is a strong and growing competitor. That way it will keep innovation high and prices in check." Says Kagan.
About Jeff Kagan
Jeff Kagan is an industry analyst, consultant, columnist, author, keynote speaker and futurist.
To schedule a paid briefing of your company, products and services to Jeff Kagan, please contact him by email or phone.
Kagan shares his opinion and views on companies, technologies and competition. He has done this over the last 25 years. He offers comment to reporters on the stories they are working on. He writes weekly columns. He writes daily press releases. He give speeches at industry meetings and conferences.
Kagan's goal is to help you better understand our changing industry. To see where we have come from, where we are today, where we will be tomorrow and why.
As a consultant he shares his opinions with clients on the changing industry, trends and competition.
He follows wireless, telecom, Internet, cable television, IPTV, Mobile Pay, Cloud, Internet of Things or IoT, M2M and more.
Kagan has been called Technology Analyst, Tech Analyst, Wireless Analyst, Cloud Analyst, Smartphone Analyst, Telecom Analyst, Telecom Industry Analyst and Principal Analyst.
He is known as a key influencer and influence marketing.
His speeches are on topics including The Future of Wireless and Telecom, State of the Industry, challenges and opportunities, changing technology, competition, services, winners and losers, why and what we can expect going forward.
Reporters: Jeff Kagan sends comments by email to reporters and the media. If you would like to be added to this email list please send request by email.
Press Releases: You can keep up with Kagan press releases by clicking the orange Subscribe icon on the top right of this PRweb.com page.
Analyst Briefing: Companies and clients contact Jeff Kagan to discuss setting up an "analyst briefing" or to explore becoming a consulting client so Kagan can follow you more closely.
Contact: Jeff Kagan by email at jeff(at)jeffKAGAN(dot)com or by phone at 770-579-5810.
Visit his website: at jeffKAGAN.com to learn more.
Twitter: Follow him at @jeffkagan