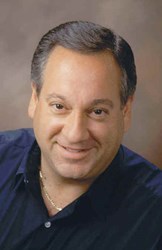 Technology Industry Analyst Jeff Kagan is available to speak with reporters, or may be quoted through this release.
Atlanta, GA (PRWEB) December 31, 2013
Technology analyst Jeff Kagan says three companies that may prove very interesting to follow in 2014 are Sprint, T-Mobile USA and Blackberry.
"These are three companies who have had a really rough ride during the last few years. However these three companies are in the process of reinventing themselves and we could be in for a real surprise going forward," says Tech analyst Jeff Kagan.
"Sprint has been struggling for years, but now that they have been acquired by Softbank there seems to be life over there once again. I expect to see growth not only from Sprint Softbank, but also from other companies they will try to acquire. It looks as though they have an interest in acquiring T-Mobile. We'll see. Either way, Sprint Softbank wants to change the wireless industry in the US market. Keep your eyes on Sprint," says wireless analyst Kagan.
"T Mobile is in the very early stages of what may be a healthy recovery. Their new CEO and senior management are doing a great job so far in 2013, and I expect more of the same in 2014. Whether they will change the industry is still a question, however at least they are changing themselves and putting T Mobile on the right growth track once again. There is talk of a T Mobile acquisition in 2014," says principal analyst Kagan.
"Blackberry was written off as being dead as a doornail, but in reality they might be on the verge of a recovery of sorts. They have a new CEO who is saying and doing the right things, so far. Blackberry 10 and the new devices were a disaster. If Blackberry can get back to basics, and use some of the new BB10 tech on the older style devices that customers loved, perhaps they can stabilize and then start to grow. They will never be number one again. That will remain Google Android and Apple iPhone, but Blackberry could stableize and start to grow once again in 2014. Let's hope," says Kagan.
About Jeff Kagan
Jeff Kagan is a Technology Industry Analyst, consultant and columnist. He is regularly quoted by the media and shares his opinion in many ways over 25 years.
He offers comment to reporters and journalists on wireless, telecom, Internet, cable television, IPTV and other tech news stories.
Kagan is also known as a Tech Analyst, Wireless Analyst, Telecom Analyst and Principal Analyst.
Reporters: Jeff Kagan sends comments by email to reporters and the media. If you would like to be added to this email list please send request by email.
Clients: Contact Jeff Kagan to discuss becoming a consulting client.
Contact: Jeff Kagan by email at jeff(at)jeffKAGAN(dot)com or by phone at 770-579-5810.
Visit his website: at jeffKAGAN.com to learn more and for disclosures.
Twitter: @jeffkagan