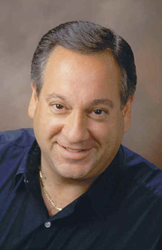 Technology Industry Analyst Jeff Kagan is available to speak with reporters, or may be quoted through this release.
Atlanta, GA (PRWEB) June 04, 2014
It looks like Sprint and T-Mobile want to merge and they have just about worked out terms meaning the next step may be an announcement, according to CNBC, June 4.
Industry analyst Jeff Kagan offers comment.
"We may be on the verge of seeing Sprint and T-Mobile announce their merger intentions," says Wireless Analyst Jeff Kagan.
This merger has been talked about for many months. Early on regulators sounded like they might stand in the way. However much has changed in recent months.
Early this year Comcast and Time Warner Cable announced they want to merge. Then in the last few weeks AT&T and DirecTV announced they want to merge.
"All of a sudden its not just a matter of Sprint and T-Mobile, but now its several companies who's mergers would transform the entire industry. In this case I think regulators will look at Sprint and T-Mobile in a different light," says Technology analyst Kagan.
"There is still a lot of water that must pass under this bridge before we know whether this merger will be approved, but I would say the chances are much stronger today than they were just a few short months ago," says Tech analyst Kagan.
Every ten years or so, several companies in the industry merge and that transforms the entire industry and the competitive mix. I think we may be entering another period like this. It all depends on what regulators do.
"I think because of all the mergers, regulators will now look at them in a different light. I think regulators will likely either approve or deny all the proposed mergers. This will be to keep a good competitive mix. They wouldn't want to see an uneven mix of competitors," says Principal analyst Kagan.
In fact we may see more mergers proposed in the next few years if these three are approved.
The next step is Sprint and T-Mobile making it official.
Then the next step will be up to the regulators.
"Will they be approved or denied? That is the question that will write the story of the next chapter in this industries transformation," says Kagan
About Jeff Kagan
Jeff Kagan is a Technology Industry Analyst, consultant and columnist. He is regularly quoted by the media and shares his opinion in many ways over 25 years.
He offers comment to reporters and journalists on wireless, telecom, Internet, cable television, IPTV and other tech news stories.
Kagan is also known as a Tech Analyst, Wireless Analyst, Telecom Analyst and Principal Analyst.
Reporters: Jeff Kagan sends comments by email to reporters and the media. If you would like to be added to this email list please send request by email.
Clients: Contact Jeff Kagan to discuss briefing him or becoming a consulting client.
Contact: Jeff Kagan by email at jeff(at)jeffKAGAN(dot)com or by phone at 770-579-5810.
Visit his website: at jeffKAGAN.com to learn more and for disclosures.
Twitter: Follow him at @jeffkagan