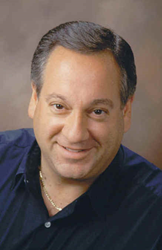 "New CEO Marcelo Claure is really shaking things up at Sprint, creating a brand new strategy and company going forward." Says Technology Industry Analyst Jeff Kagan
Atlanta, GA (PRWEB) November 25, 2014
The Wall Street Journal on Nov 17 discusses how Sprint CEO Marcelo Claure is making significant changes at the company at every level including executives and strategy.
Industry analyst Jeff Kagan offers comment and update on Sprint.
"We have watched Sprint struggle over the last decade. In recent years they have stabilized under the leadership of CEO Dan Hesse. However they have still not shown the kind of growth that AT&T Mobility and Verizon Wireless have shown. Now under new ownership and new leadership, Sprint is making some very big and very bold moves to try and ignite their growth engines." Says Wireless Analyst Jeff Kagan.
"Masayoshi Son, CEO of Softbank acquired majority interest in Sprint last year. A few months ago he replaced Dan Hesse with Marcelo Claure as CEO. While it is still to early to come to any conclusions, it seems as though Claure is making some very big and bold changes that will shake the company up and hopefully ignite Sprint growth engines once again." Says Telecom analyst Kagan.
Claure has been putting Sprint through some significant changes recently. They are replacing several key executives, changing the marketing strategy, and transforming the company going forward.
Claure has named more than two dozen executives as part of their core leadership team. Every week we see Claure doing more and more at remaking Sprint.
Claure says, "It's often said that the people are the greastest asset of a company. I disagree." He says, "The right people are the most important asset."
"Claure discusses many different things in his vision to remake Sprint and turn it around. His talk is starting to inspire both employees and customers. He says what we have seen so far is just the beginning. If so that is starting to sound exciting and positive." Says Tech Analyst Kagan.
Claure says Sprint will launch an aggressive marketing campaign that will focus on Sprint being the lowest cost provider. They will make the point, over and over again, that Sprint will be the leader in pricing.
"It sounds like Sprint is getting locked and loaded, and companies like T-Mobile, US Cellular and C Spire Wireless are in their sites." Says Kagan.
Reading between the lines, wireless is heading into a very virulent pricing war, at least for companies besides AT&T and Verizon. Although AT&T Mobility has been busy reinventing their own offerings and cutting prices as well in this competitive market.
"Verizon Wireless is staying put for now, however I firmly believe as the rest of the industry moves in this lower cost direction, Verizon will eventually join the new race. Either that or they will lose business." Says Kagan.
Sprint is also introducing many attractive holiday specials for Black Friday and the entire season.
Expect to see Claure hire people from companies across the industry within the United States and in fact from other countries as well. This could bring some fresh new marketing ideas to the party.
Claure is also expanding Sprint further into the growing minority segments in the US.
"So while we are still very early in this Sprint transformation and recovery, so far we can see that Marcelo Claure has been making some real changes and plans much more. While it's too early to see any results yet, this sure seems like a company who is powering up for some intense competitive marketing battles going forward." Says Kagan.
About Jeff Kagan
Jeff Kagan is an industry analyst, consultant, columnist, author, speaker and futurist. He shares his opinion and views in many different ways over 25 years. His goal is to help you better understand our changing world, technology, industry and competition.
He is regularly quoted hundreds of times every year by the media. He writes two weekly columns and a daily press release on companies, technologies, competition and the changing industry.
He offers comment on wireless, telecom, Internet, cable television, IPTV and other tech news stories.
Kagan is known as a Technology Analyst, Tech Analyst, Wireless Analyst, Smartphone Analyst, Telecom Analyst, Telecom Industry Analyst and Principal Analyst.
Reporters: Jeff Kagan sends comments by email to reporters and the media. If you would like to be added to this email list please send request by email.
Companies and Clients: Contact Jeff Kagan to discuss setting up an "analyst briefing" or becoming a consulting client.
Contact: Jeff Kagan by email at jeff(at)jeffKAGAN(dot)com or by phone at 770-579-5810.
Visit his website: at jeffKAGAN.com to learn more.
Full Disclosure: Jeff Kagan is an independent industry analyst. He offers comment to the media on breaking news, announcements, technologies and the changing marketplace. He also writes columns and press releases offering comment, and is an author and speaker. Kagan earns a living as a consultant, analyst, speaker and author.
Twitter: Follow him at @jeffkagan